Mac Broadcasting Channel
is creating Edu-tainment Videos (Some funny and some helpful)
Select a membership level
MBC Honorary Neighborhood Watch Patron
Become an MBC Honorary Neighborhood Watch Patron and get: 
*Early Access To Videos (One FULL week before the public).
*Access To Voting & Polls.
MBC Honorary Officer Patron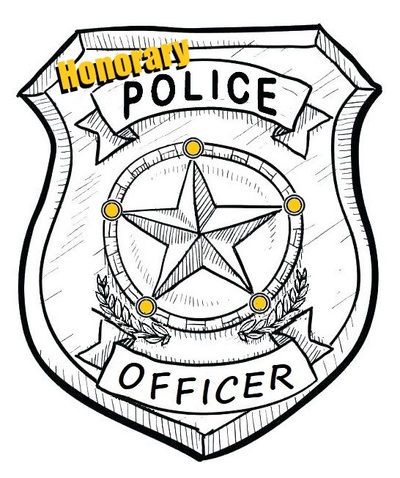 Become an MBC Honorary Officer Patron and get everything from previous patron tier Plus:
*Free Access To One Ebook A Month.
*Access To Additional Special Premium Videos.
*Honor of helping this movement save thousands of people, including yourselves, from becoming victims of crimes all over the world.
About
Welcome to the Mac Broadcasting Channel, a virtual mall of educational and entertaining videos. As a retired cop of more than a decade of education and experience I've had many people come to me for help with all sorts of problems in their daily lives.

Some problems are easy to solve. Some problems are more difficult or life threatening. Either way, I've found myself giving the same advice to many people from all walks of life. It occurred to me that many people have the same problems but did not know where to get the answers. I finally decided that if I wanted to reach and help the greatest amount of people with the most efficient method available I needed to go online.

Everyone has a purpose in life or a reason for being. I believe my purpose in life is to help people deal with whatever struggles they face. However big or small, hard or easy, I would like to lend a hand.  I, by no means, have all the answers nor can I give legal advise. I'm only giving my opinion based on my many years of work experience. I hope these videos could be of some help to someone.

Just to give you a taste of what is to come, I plan on discussing the following topics just to name a few:

Peer Pressure, Bullies, Gang Members, Low Self Esteem, The Need For Celibacy In Juveniles, Dangerous Or Armed People, Domestic Violence, Self Defensive Tactics, Traffic Stops with the Police, Active Shooter Situations (In and out of school zones), Personal Protection Equipment, Fraud, How to lose a Bad Boyfriend or Girlfriend, How to find a Good Boyfriend or Girlfriend, How to Deal with a Landlord Tenant Dispute. How to Protect your Vehicle, House or Personal Property. I could go on and on but you get the idea.

I plan on discussing what so many people deal with on a daily basis and only seek help for after the fact. I prefer to inform you before something bad rocks your world so you can be somewhat prepared rather than you calling the police when it's too late. FYI... this show will be called the "Ask Officer Mac" show. The Ask Officer Mac show (abbrv. A.O.M.) is only one of many shows I would like to produce on the Mac Broadcasting Channel.

I would also like to produce a show called "Story Time with Jimony" where I read to children. The best way to help society is to start with the children. Some of the stories will be laugh till you drop funny, some will be scary (not that scary), some touching till you cry sensitive, but all will be memorable. Every story will have a lesson taught and I will use my "various voices" to keep it interesting. The kids will love it and learn something at the same time.

Become a Patron, get help with the children and learn to protect yourself.  All Patrons get all videos a week before the general public.


Be the first patron to join my community. In addition to bragging rights, you will be the most knowledgeable above all others whom join later. Be the first to learn how to protect your kids, yourself, your home and your finances. Learn crime prevention and fraud prevention as my patron.  Get Early Access to all videos ONE WEEK earlier than the public  Thank you in advance.

1 of 7
Recent posts by Mac Broadcasting Channel
By becoming a patron, you'll instantly unlock access to 3 exclusive posts
By becoming a patron, you'll instantly unlock access to 3 exclusive posts