Arvan P Suhardja, MD, M.H.Kes. (MagicTheDoctoring)
is creating In depth analysis of your Lab.test, Antiaging interventions, Art
Select a membership level
I want to support Dr. Arvan's Art & Anti-aging mission battling  chronic diseases, make people healthier, and also : 
I want to support Dr. Arvan's Art & Anti-aging mission battling chronic diseases, make people healthier , and also have these rewards : 
Access to 5$ posts and lower Tier posts 
Vote for fan Art & original Art content
Behind the scene photos and commentaries.
Your name will appear in DrArvan.com ( Special Acknowledgement Page )
Every time you make a payment, it is not only a support for an  artist, but also your investment to get a piece of my art that goes up   for sale.  If more than 1 Patron notifies me, the 1 who has been   continuously pledging for the longest time will have the piece.  
Doctoring Your Deck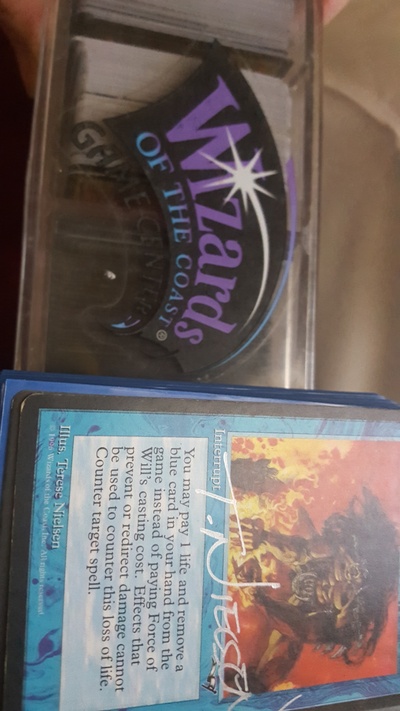 I want to support Dr. Arvan's Anti-aging mission battling chronic diseases, make people healthier ,  and have :
Deck Doctoring exclusively with Doctor Arvan ! Email Dr. Arvan a list you're stuck on and he will provide insight from his unique mind+experiences, including new ideas , strategies to play using an updated list. Improve the decks in anyway you prefer it to be whether you're  in a budget or a competitive soul.
Access to 10$ posts and lower Tier posts
Vote for fan Art & original Art content .
Behind the scene photos and commentaries. 
Every time you make a payment, it is not only a support for an  artist, but also your investment to get a piece of my art that goes up   for sale.  If more than 1 Patron notifies me, the 1 who has been   continuously pledging for the longest time will have the piece.   
About
Hi, I'm Doctor Arvan. That's not my skull =D but it's 1 of 2 books that I illustrated and co-authored for University Pelita Harapan.
I am an artist ,and Medical Doctor.

In this internet age, I will help you become best version of you and / or maintain it so that you can present the best version of yourself for your parents, friends, soulmate , children , and peacefully meet your God in a confident manner that you had already take good care of His creations including your 1 and only body.

Your performance ,your body function,skin ,lab test will tell the truth about you. Not your make-up Not your clothes , Not your cars .

Anyone can get information from the internet , but there are too much disinformation , misleading information , false information that will ruin your own health (human health in general )

You can see the truth that more and more people get cancers, Type 2 Diabetes, Obesity , Heart and vascular problems,

Even the health professionals aren't the fittest of the communities.

Why learn from me?
Because I am not an unhappy overweight medical doctor who keep telling patients to lose their weight,

I showed you I am able to change my body composition to be leaner and keep my youth quality.

I improved my own health and my family's health with my own arts as a medical doctors. A doctor who Walked the Walk.




What is Patreon ? A platform for creators like me to share exclusive contents , share the tools that you can use yourself , and help others.

What You get by becoming a Patron of me ? You will get straight answers / non b. S. tools / advices ,easy to follow steps that would optimize your health as a man / woman , help more people become healthier. You can be a Guardian Angel for kids that you choose to support.

By joining as a Patron on the 20$ Tier You can already get the in-depth analysis of your laboratory tests result + my proven reccomendations.

Dengan bergabung di tingkat 20$ anda sudah dapat mendapat penjelasan mendetil dari hasil tes laboratorium anda + rekomendasi yang sudah dibuktikan.

Have you ever experienced living in an optimized condition?

Most people only live in an average body , average health using the normal range in Lab results as their goals.

1 of the obvious missinformation is everybody think that by getting older we will have lower testosterone level , get weaker & more diseases.

the cases will be true for average people including the health professionals who don't understand antiaging correctly. But the ones who understand will not be living like everyone else. The exceptionally healthy men still have their level of testosterone high even if they get older and older .

Our mission : A better health will improve Your Life

It is always too late for anyone who have been following the normal range / average range.

Life might not be perfect like Disney's Fairy Tales but it would be more meaningful because by having the optimized body and HEALTH , we also enhance our
1. Cognitive ability , physical ability .
2. Experiencing more meanings and Intense MOMENTS, because our cell , neurological health and all body systems are more alive.
3. We are able to delay aging and the diseases suffering in aging body.





A happy ever after life requires a good health + a never ending mission. MagicTheDoctoring patrons can direct their Life as Fairy Tale efficiently. Because I share you the life proven secrets .
While you are living your own Fairy Tales living in a better body, better mind, stronger muscle, hair, nail, bone, more stamina you can even enjoy Art & exchange your pledge to own my Art pieces.


HOW DOES it WORK
1. You choose a reward tier.
2. Apply the actionable methods that I wrote in the posts.
3. You can use my special regimen if you want ( the same secrets ingredients I use daily )
4. The money you pledge cheers me up to do more research and share with you what is going on , what is hoax and what is truth

Each reward tier has a more detailed description of what you'll get at that Tier.

With just $1 a month you can participate in the mission.
I will still be posting free content like finished artwork, info about antiaging, seminars, exhibitions (where you can find my pieces in person ),and online like I always have.

While access to vote for fan art & original Art , behind the scenes, work in progress photos, videos will only be posted to my Patrons, you choose how involved you want to be.
There are also Special Patron-only discounts for my art pieces & supplements.

Starting in the $ 3 monthly pledge, you will have the privileged in buying using the amount of money that you have payed since the first time you support Dr. Arvan's ( MagicTheDoctoring ) mission.

My main goal is to be able to enable more people have longer health span, preventing generations turn into overweight / weak / grumpy people, instead helping them have better shape inside and outside until the ending of their own Life,
I already show you how I changed peoples body and performance , you can start now..late is better than never

My optimal lab test range and recommendations will keep you on the right path of Anti-aging & while also delaying the onset and slowing progression of the most common chronic diseases such as Cancer, type 2 Diabetes,Cognitive decline, Obesity, Heart diseases, Autoimmune diseases
and at the same time improve our performance in any fields,

As a Family Physician for almost a decade, Author of 2 Human Anatomy books, Artist, and International Visiting Consultant, I've seen so many crippling diseases & life degradation because of not knowing the optimal way of living and only aim for normal labtest range.

We already see what is happening by following the normal labtest range and the jungle of recommendations , we see now
more and more people get Cancers, type 2 Diabetes, Cognitive decline, Obesity, Autoimmune, Depression , Suicides
It's time to do something to reverse and prevent diseases with my methods and gain extra ordinary abilities :

Modify your deck / Body composition ( have better composition, more muscle and less belly fat will change the game of Life so much )
Take an extra turn ( have more energy + fun in Life )
Extend your life span ,don't let early "disease span" ruin your life because we are ALIVe in "health span"
Explores ( see the weaknesses in systems and use better strategies to get ahead of average people who who think normal lab range is healthy enough )
Prevent some damage (some habbit / type of food are better eliminated )
Counter the threats ( smart ways to counter the unavoidable things )
Rejuvenate (more vibrant energy)
Regenerate (help your cell to function better, recover faster, grow better cell)
Draw more cards / true knowledge and Equip yourself more than average people ( I do this and you can do as I do)
Use "Time walk" along our journey (evaluate your past and present condition so we always live in gratitude because we are to find & use these equipments)
Win more in life and other battlefield because we are well informed and improving.
Usually people are ignorant about their health when they don't feel any major symptoms. But all those chronic diseases don't really show us their symptoms until our bodies fail to compensate.

Every one of us, especially people like You and me are at greater risk, WHY ?

I liked cereals and maybe you still eat it, or give it to your children

MTG Players / Gamers / Doctors / Indoor workers sit for a long time and / or go to bed late at night (2 crucial factors that promote Cancer, type 2 Diabetes, Cognitive decline, Obesity, Cardiovascular diseases, Insulin Resistance).
We encounter diets, foods, drinks that are promoted as Healthy but can actually promote chronic diseases.
We can google anything but we don't know which one to follow (even when I was a fresh graduate as an MD I was still confused and didn't have in-depth knowledge about nutrition, how to improve my own health + performance).
Conventional medicine's battle against chronic conditions aren't satisfying.Following the common strategies will only give you common results, the average people are overweight, their peak performance are not met, instead they are declining faster thinking it's normal because they grow older.

They cannot play anymore with kids because they can't move well, they can't go to places that fit young people could go.


We Don't Stop Playing Because We Grow Old, We Grow Old because We Stop Playing !
-George Bernard Shaw-
Consensus are often wrong, so I need to create better Strategies.
-Dr. Arvan-
My personal journey :
My grandma no longer need her Diabetes & Hypertension medication, my patients & friends are pleased that they could look + function younger, I myself can change my own destiny from an asthmatic child to a strong MD and fit enough that I can get myself accepted into the Indonesian Air Force program. ( My picture in 2001 at the top-right side)

What other rewards can you get besides the warm feeling of supporting this mission?
More productivity, better mood
Live longer with more abilities ( it means more time for You to play or do anything You like to do)
Think clearer, enhanced performance
Deck Techs
Health hacks for gamers or people who work or spend much of their time indoors
Anti-aging strategies
Lifehacks
Magic Take Home Messages (my experiences at World, Nationals, etc..)
Pictures about our mission activities improving Human Life, and Magic the Gathering
Thank you for taking steps to fight diabetes as a writer of your own Fairy Tale.
let's stay true to the Hippocratic Oath :
"..I will prevent disease whenever I can, for prevention is preferable to cure.
I will remember that I remain a member of society, with special obligations to all my fellow human beings, those sound of mind and body as well as the infirm.

If I do not violate this oath, may I enjoy life and art, respected while I live and remembered with affection thereafter. May I always act so as to preserve the finest traditions of my calling and may I long experience the joy of healing those who seek my help."

Thanks to you who make this possible !


Inspire 100 gamers /people to have better health, more energy, more fun
2 of 2
By becoming a patron, you'll instantly unlock access to 49 exclusive posts
By becoming a patron, you'll instantly unlock access to 49 exclusive posts
Recent posts by Arvan P Suhardja, MD, M.H.Kes. (MagicTheDoctoring)