MalakPrime
is creating ALTCHayden and Other Worlds
Select a membership level
Plastic Bits
$1.50
per Illustration (1-2 per month)
Thank you for your support! Enjoy a digital wallpaper for your desktop and the ability to vote on Polls.
Broken Glass
$3
per Illustration (1-2 per month)
Enjoy a Hi-Resolution version of the painting along with progress shots.
Hi-Resolution
Progress Shots
Digital Wallpaper
Polls
Soda Can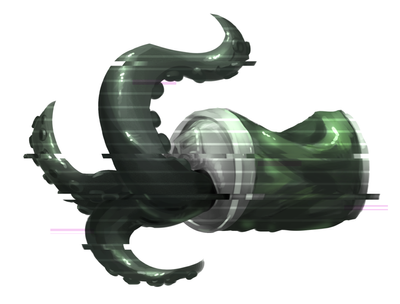 $5
per Illustration (1-2 per month)
Get access to tutorials and private behind the scenes content going into more details on the stories and creatures. Early previews of the next Hayden painting in the works.
Behind the Scenes Content
Tutorials
WIP of next Painting
Hi-Resolution
Progress Shots
Digital Wallpaper
Polls
$0
per Illustration (1-2 per month)
About
A Little Town Called Hayden
"Welcome travelers to our little town called Hayden! We do hope you enjoy your stay. Our quaint little corner of the world is perfect for hiking, camping, fishing, and encountering cryptid horrors."
What is Hayden?
Hayden is a modern day fantasy about a small town in the far west that is infested with the supernatural with unique characters and creatures that pay homage to western myths and legends.
Hayden is currently being crafted as an encyclopedia similar to DnD monster manuals with 50 unique creatures and phenomenons. A select few of these wonders will be crafted into their own comic polishing out their spectacular stories.
Current Encyclipedia Progress
6/50
Other Stories
I have other stories in the works such as my scifi Prime and my other fantasy Too-Deep. I mold these additional projects on my spare time and occasionally construct paintings for them, which I take delight in sharing with you all as well.
Why Patreon?
Hayden a big project and with Patreon's support it will allow me to put more time and care into it's creation. Expanding the stories, applying more detail, and allowing time for research in it's benefit. As the Patreon grows so will the rewards and options supporters can choose from.
With Patreon helping provide a steady income I can work on the goal of publishing Hayden and other stories in full.
Twitter
Instagram
Ko-Fi
By becoming a patron, you'll instantly unlock access to 11 exclusive posts
By becoming a patron, you'll instantly unlock access to 11 exclusive posts
Recent posts by MalakPrime