Marie's Kawaii World
is creating YouTube videos
Select a membership level
Taiyaki
♥ Early access to videos each week! Watch the videos before everyone else.

♥ Early notification of live streams.

onigiri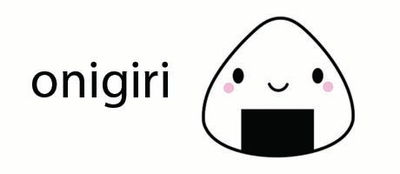 All of the above plus:

♥ Exclusive, behind-the-scenes videos and blog posts that I don't post anywhere else.

boba
All of the above plus:

♥ Recognition in my videos!  Your name goes in the video credits at the beginning or end of each video to say thank you for your support.

About
WHO AM I?
I'm Marie, half-Japanese, half-Korean, 100% American video creator currently based in Korea.  I "figured out" who I was after having kids, and quit my 9 to 5 job to spend the majority of my time doing what matters most to me: being with my kids and creating - whether it is through making videos, taking photos, creating art, and writing.  I create videos on YouTube about how to live a kawaii lifestyle.  I share travel guides and tips, café and restaurant recommendations and DIY crafts and general inspiration.
WHY SHOULD YOU SUPPORT ME?
I love sharing all things cute, fun, cool, and inspirational with you.No matter where you live, I can take you along on a virtual journey — whether it is wandering around the alleyways of Seoul neighborhoods, staying in a Japanese Ryokan, playing Japanese UFO Catchers, or connecting on a deeper level about important things that we care about like our families and loved ones — reminiscing about special memories, and remembering what is important in our lives. 
Through my videos, I like to document cute and cool inspirational things, whether it is a cute cafe, special product, or experience that brought me joy, so that you can experience it as well, and we can look back on these memories together!  If you are traveling to Korea or Japan, I'd like to share my special finds with you through my YouTube channel! 
Also, If you'd like to receive a special care package from me or if you still like to receive snail mail and you'd like a special postcard, you can choose the rewards tier that fits your needs!
WHERE WILL YOUR MONEY GO?
I love creating videos on YouTube! But there are some regular expenses that come with running a YouTube channel - this includes data storage, paying for music to give you a more cinematic experience, editing tools for special effects and transitions, sound effects, graphics.  I also from time to time purchase equipment to increase the quality of my videos - whether it's camera equipment, stabilizers (to avoid shaky footage), lighting, microphones, and editing tools and software.  There are also website hosting fees for
marieskawaiiworld.com
, which provides free travel advice, maps, and other resources to supplement my videos.
THANK YOU!
Your support means a lot to me!  Whether you support me by watching my videos and bearing through those ads, sharing my videos with your friends, leaving me encouraging comments or connecting with me and sharing your own experiences, or becoming a member of my Patreon family, every little bit helps to motivate to produce great content for you.
Thank you for being a part of my KAWAII WORLD, and I will see you on YouTube every week!
YouTube:
https://www.youtube.com/c/kawaiifelting
Instagram:
@maries_kawaii_world
Facebook:
fb.com/marieskawaiiworld
Website:
MariesKawaiiWorld.com
100% of your contributions will go towards the costs involved in running a YouTube channel.  Your contributions will fund:
-Data Storage
-Audio Equipment
-Camera Equipment
-Lighting Equipment
-Video Production
-Graphics 
-Music for Videos
-Website Hosting & Development
-Photo & Video Editing Software


1 of 1
Become a patron to
Unlock 490 exclusive posts
Connect via private message
Recent posts by Marie's Kawaii World