Martin Johnson
is creating videos about off grid living
Select a membership level
Behind the Scenes ⭐️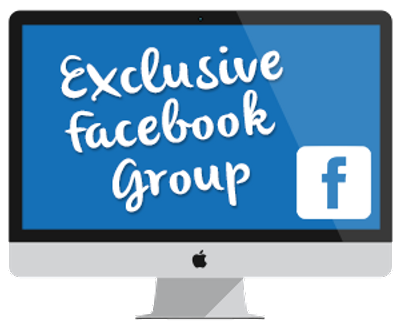 By becoming a Patron you'll receive the following:
1. More Access to Us!
We don't always have time to reply to every comment on YouTube, but we do our absolute best to respond to each and every comment/question we receive here on our Patreon page and in our private Facebook Group (more on that below).
2.  An invite to our PATRON ONLY Facebook group
A private Facebook group is the best way to facilitate conversation and community with our patrons! We can't wait for you to join us!
3. An invite to our PATRON ONLY Video Hangouts 
Every month or so we'll hangout together via Facebook Live. During these hangouts you can ask any and all of your burning questions, and we'll answer them live. We can also just chat about our favorite homesteading topics. The direction of the conversation is totally up to you (our patrons)!
4. Extra Videos and Pictures
In our Patron only Facebook group we share behind the scenes videos and pictures of things we are doing on and off the homestead which are not included in our YouTube videos. It's kinda like being family. ;)
The fact that anyone would give us money to continue this amazing adventure is a little mind blowing to us. We can't offer you much, but just know that you have our utmost gratitude.  
The higher levels have the same rewards but allow you to support us at a higher level if you would like to. 
Behind the Scenes ⭐️⭐️
By becoming a Patron you'll receive the following:
Everything in Behind the Scenes ⭐
 A virtual high-five to my computer screen
And of course our deepest gratitude! 
Behind the Scenes ⭐️⭐️⭐️
By becoming a Patron you'll receive the following:
Everything in Behind the Scenes ⭐
Everything in Behind the Scenes ⭐⭐
 A virtual hug
And of course our deepest gratitude! 
About
In August 2013 we left our friends and family behind in the United States and moved to Indonesia where we served as missionaries for about 5 years. We wanted to document the experiences we were having and decided to do that on YouTube through daily vlogs. After returning to the United States and moving to North Idaho, where we are building our off-grid cabin and establishing a homestead from scratch, we continue to share our life through our YouTube videos.  

We've now uploaded over 800 videos and developed an amazing community on YouTube.

We didn't realize the impact our videos were having on other people's lives until we started receiving messages that said we were inspiring young people to become better parents, encouraging families to do more together, and even leading people to Christ through our videos!

The idea that our fun YouTube videos could have such an impact on people's lives still blows our minds! We've never done anything that has had this big of an impact on so many people, and we want to keep it going. This brings us so much joy, and we're not ready for it to end.

We debated for a LONG time about whether or not we should create a page here on Patreon. The personal battle we went through ultimately boiled down to the value we felt like we were creating. I think a lot of creative people undervalue the work they do and the impact that it can have on people's lives. Julie and I definitely did.

We know not everyone who reads this will have the disposable income to become a patron, and we in no way "expect" you to contribute financially. We're more than grateful for any and all the support we receive.

While we're offering a few extra "rewards" to those of you who decide to become patrons, we still need everyone's support to continue this journey. If you can't or don't want to become a patron, we'll be just as happy to have your continued support on YouTube by watching, liking, commenting, and sharing our videos :)

Hope you have a really great day and keepsm:)ing!

Martin and Julie

P.S. Still have questions about Patreon? Check out this fancy video they made.


When we reach 1,000 Patrons, we'll hold five Patron only meet-ups in five different locations around the world. Our Patrons will determine where those meet-ups happen.
1 of 1
Recent posts by Martin Johnson
By becoming a patron, you'll instantly unlock access to 65 exclusive posts
By becoming a patron, you'll instantly unlock access to 65 exclusive posts