MaximumGuitar
is creating YouTube Music Vidoes
Select a membership level
Your Name In The End Card!
Your name will appear in the end of every single one of my videos as long as you are a tier 1 patron!
MP3's and Bonus Content!
Get access to the monthly bonus content folder which features MP3's of nearly all my songs, as well as the occasional behind the scenes and blooper videos!
(All previous rewards included)
I'll Write You A Short Song!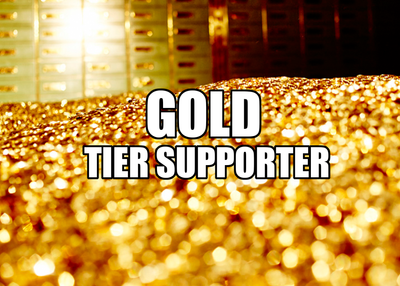 I will write you a 10 second song featuring whatever you want, about whatever you want! Nothing too offensive, please...
 (All previous rewards included) 
About
Welcome to MaximumGuitar's Patreon!
MaximumGuitar has been making cover music videos on his YouTube channel since 2014 on a weekly basis. His covers consist of professionally made, multi-track arrangements of songs from various artists, video games, and media. Max also makes gaming videos, original music videos, and interviews with influential YouTube musicians.
Patreon is a platform that allows you to directly support your favorite content creators! You can pledge a certain amount of money to a content creator and get awesome content and rewards in return. Donations are contributed to a creator on a "work-by-work" basis. For example, every cover that is uploaded to the MaximumGuitar channel will receive one "round" of donations. If you are supporting MaximumGuitar when a particular video is created, you will get all of the premium bonus content associated with that particular upload. You can set a monthly cap on your donations so that you can support your favorite creators without ever spending more money than you want to. Remember that when donating to a content creator you are NEVER locked into anything. You can choose how much you donate, and cancel donations immediately without any consequences or charges.
How is my money helping MaximumGuitar, and what cool stuff do I get for donating?
On his Patreon MaximumGuitar provides fans with the opportunity to get exclusive MP3s of his covers, Guitar Tabs, and personalized pieces of music. With your support, Max will be able to bring you bigger, better music videos more efficiently than ever before. Max's dream is to some day be able to make his YouTube videos as a full time job, and he needs your help to make that dream a reality.
What kind of content does MaximumGuitar make?
Check out MaximumGuitar's YouTube Channel where he uploads his music videos!
https://www.youtube.com/channel/UCqqD4jEwn-O25iXgK...
Thank you for your incredible support!
I'd like to personally thank all of you who choose to support my content. Whether you support me with donations, or by just watching and sharing my videos it means the world to me. All of my music is made possible by your support, and I wouldn't be where I am today without it. So from the bottom of my heart: THANK YOU!
Donate today for top tier Tabs, Videos and Spicy Memes, dudes!

A Humble Beginning
You guys will have helped me buy some coffee! It may not seem like much but this means a lot to me!
1 of 5
Recent posts by MaximumGuitar