PhoenixFire Art
is creating Custom Character Art, Fantasy Illustrations and more...
Select a membership level
Cookie Club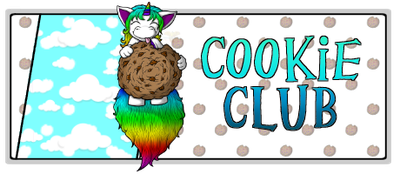 For as little as a single dollar you can join in on all the fun!
You get access to 
* All the Patreon ONLY posts, all the things others won't get to see,
* Entry into any giveaways, raffles, or other prize fun
* Bonus entries into any Giveaways for being a Patreon Supporter
* Exclusive Polls and feedback requests for group items like the monthly print
* Access to a special Facebook chat and Discord channel 
Includes Discord benefits
Sticker Club
NEW: All the Cookie Club benefits, plus:
Keep me inspired! Get access to all the stuff above, plus help me create stickers and get one set each month - sent either with other benefits or purchases, or on their own once every three months*.

* Ships once every three months in January (for October, November and December Patreons), April (January, February, March Patreons), July (April, May, June Patreons) and October (July, August, September Patreons). 
Includes Discord benefits
Sketch Club
Limited (5 of 10 remaining)
All the Cookie Club benefits, plus:
Keep me inspired! Once a month I'll make you a quick digital sketch of any character or concept that you wish. You'll get a high-res digital copy of the sketch emailed to you, and you're welcome to purchase further improvements to your sketch either each month using your $10 pledge as an upgrades, or at your own cost. 
See this post for more information: https://www.patreon.com/posts/meakittys-ladder-16006918

* Please note, in order to claim your monthly sketch you should message me via Patreon or Facebook as soon as your monthly pledge has gone through. 
* Unclaimed sketches are forfeit 2 months after initial payment unless you message me that you are aiming to save for something bigger to be done in one go. 
* I cannot be reasonably expected to hold on to a commission forever, so just let me know in advance and we can work out a payment contract so that we're both on the same page and happy with where things stand.

(For Non-Patreons, sketches are $15 base price, so you guys get 33% off)

Includes Discord benefits
About
Hi there, my name is Mea'eshana PhoenixFire, or MeaKitty for short, and I'm a Digital Artist from Adelaide, South Australia specialising primarily in Anthropomorphic Character Art, and creating fantasy creatures from my imagination for fun. I like to describe my style as somewhere between traditional Disney animation and Japanese Anime style with a little bit of Western Comic books thrown in for fun; a blend of bright colour and dark shading that brings characters to life. 

If you'd like to see more of my artwork you can find me in the following places
~ Facebook ~ The Nest ~ Twitter ~ Instagram ~
You can also come watch me stream live, for free, over on Twitch - Just don't forget to follow!
If you'd like to see what artwork I have available for instant sale you can check out my Personal Art Store at Shop.PhoenixFireArt.com.au
I also have my art for sale on Shirts, Cups, Pillows, Phone Cases, Laptop Bags, Stickers, Postcards and more via
~ RedBubble ~ & ~ TeePublic ~

Occasionally when I have the resources I do polymer clay sculptures of anything from fun little dragons, to jewellery for all ages, specialising in little crazy unicorns (called Derpicorns) of my creation that you see around the place a lot. More often though I do traditional painting using acrylic paints and mixed media on canvas too, and have multiple craft projects on the go with the intention of being able to ship them all over the world so that others may enjoy my creations as well. 

However, I do need funding to buy supplies, and as a low income household that already needs to support 2 people and 3 cats, finding extra funds for art is tough. Often we go with minimal amounts of food, and certainly don't have the money to go anywhere or do anything fun, so Patreon is a helping hand in my efforts to provide a great artistic service at a small cost to buyers while having a minimal impact on my weekly finances.

Patreon allows a creator's fans to pledge an amount to help them carry on with their art. For a YouTube star this may be the cost of producing a video including all the props and associated costs. For a web comic artist this might cover the cost of materials and website hosting, as well as help towards the cost of producing physical copies or special prints and posters.

For a digital artist such as myself this covers the cost of creating merchandise and products for you to buy separately at the end of the month, as well as the cost of the monthly rewards for all my supporters each month. Anything left over goes into the cost of buying materials to produce extra artworks including jewellery, journals, original paintings and artworks, as well as clay sculptures. I really am artistic in that I love creating over many mediums, and every pledge I get goes solely towards the cost of my artistic endeavours created specifically for my fans.

The ultimate goal is to be able to quit my day job and do my art full time; to be able to spend every day making beautiful things for fabulous people such as yourself. Patreon is helping artists towards their goals by offering a platform that ensures patrons and creators are taken care of - your money is safe and accounted for while your personal data remains private and secure.

If you'd like to see more of my artwork you can find me in the following places
~Facebook ~ The Nest ~ Twitter ~ Instagram~
If you'd like to see what artwork I have available for instant sale you can check out my Personal Art Store at Shop.PhoenixFireArt.com.au
I also have my art for sale on Shirts, Cups, Pillows, Phone Cases,  Laptop Bags, Stickers, Postcards and more via
~ RedBubble ~ & ~ TeePublic ~

Monthly Costs
Website Hosting: $21.90
1x New Copic Sketch Marker: $10.95 (local supplier)
1x Paint restock: $5.99 (One 500ml tube - local supplier)
Total Supplies: $37.84

Total Goal: $50 per month



1 of 3
Become a patron to
Unlock 177 exclusive posts
Connect via private message
Recent posts by PhoenixFire Art