Megan Brennan
is creating comics & art
Select a membership level
Thank you!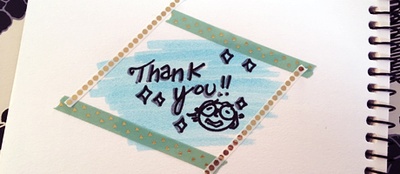 My thanks for supporting me! You get access to a limited amount of my backer posts (mostly finished stuff)
All backer posts!
You get access to all my posts, including finished art, sketches, plus work-in-progress posts and updates on anything else I'm working on!
Commission tier
Limited (2 of 2 remaining)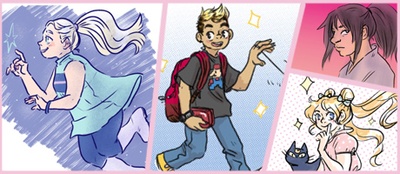 Besides access to all posts and receiving something in the mail, I'll draw something for you - your fave sailor moon character, your highschool OC, the pokémon that represents your heart, your D&D bard, whatever! 
caveats: I won't draw in a background, 1 character only, please no super-realistic portraits, no NSFW. This is for personal use only.
how it works: After payment goes through for the month, I'll draw 1 commission for you! I'll post a form to make things easy! - if you don't tell me what you want by the end of the following month, I won't draw anything (obviously, contact me if there's an explanation!). You can't roll over months of pledges into one giant thing. 
Image will be sent you you via email as a 300 DPI Tiff file! (unless otherwise specified)
About
Hi! I'm Megan. I've made lots of comics for the web and for various zines and anthologies.
My personal projects include the webcomics 
Pencil Pup
, and 
School of World
, co-hosting & putting together episodes of 
Morph Club Cast
, and various minicomics/anthology submissions from time to time.
I've also had work published by Boom! Studios (wrote scripts for World of Gumball OGNs: FairyTale Trouble, Cheat Code and Recipe for Disaster, drew short comics for stuff like Bee & Puppycat and the Peanuts anniversary tribute)
(World of Gumball comic covers by Katy Farina!)
In general, I bounce a lot from thing to thing, but I hope that'll be interesting to other people to see!
It's hard to balance working on my own projects along with freelancing, so I'm hoping to use this Patreon to help supplement my income a little, to make it feel less like I'm wasting my time and throwing work into the void. I also kind of just want somewhere to post WiP shots without spamming my twitter or tumblr, to be honest! I'd love to talk about how I make stuff, if that's a thing people would be interested in. I might add some more tiers/cool incentive stuff for you all as things go, I'm still feeling this platform out. I hope you'll join me!
By becoming a patron, you'll instantly unlock access to 180 exclusive posts
By becoming a patron, you'll instantly unlock access to 180 exclusive posts
Recent posts by Megan Brennan