Mercenage Studios
is creating SOULTAG
Select a membership level
The Eye
- Get access to all development blogs, which includes all insights, testing, pipelines, concepts and anything behind the scenes.

- Get a special discord role which gives you access to additional channels.

- Have your name in the credits of the game!
The Spark
- Get access to the latest update to our beta grounds, THE ARENA! 
 - Get all previous tier items with a discord role upgrade!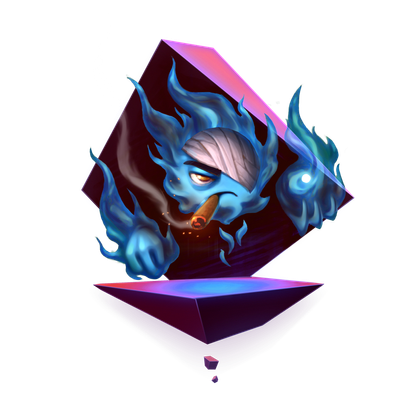 The Adamant
- Get PNG printable artwork made by the team specifically for Patreon!
 - Get all previous tier items with a discord role upgrade and access to our beta battlegrounds THE ARENA!   
About Mercenage Studios
We are Mercenage!
We're a determined group of people going for one of our first titles, SOULTAG!
SOULTAG is a 2D animated beat-em up adventure with a hand drawn art style.
Here you will be the most updated and the most involved with the game itself. You will have access to developer blogs, our playtesting grounds called the arena, early development builds of the game and much more!
THE STORY
You are a slave, born in an ancient and very unfair world with torture and pain. In the faint distance, a beautiful utopia can be seen glowing out of the muck. Your daily ritual is coming. You must go to the machine to get your soul drained. As you look from afar you wonder; is there any way you can escape this town to see the rest of the world? What other realms may exist out there? There's only one way to find out.
THE GAME MECHANICS
Multi fighting system that includes intuitive combo making, super special attacks and crowd control mechanics.
World destruction system that allows you to level buildings.
World rebuilding system that allows you to rebuild cities from the ground up.
Treasure hunting system that allows you to hunt for special upgrade-able items.
A huge world to explore and discover.
A dramatic dialogue system.
But only mentioning this would sell us short. We are AMBITIOUS. We want to deliver a proper gaming experience, to do so we're not here to explain you every little detail we are doing, we want to show you! Come join the Mercenage team and follow us on this incredible journey through thick and thin.
We will always be ready.




(WIP)

WHAT IS THE ARENA?If you would like to try the last build of the arena for free, you can find it here: FIRST EVER ARENA BUILD HERE

 **NOTE: THE ARENA WILL BE DELAYED BY Q1 2019, IF YOU PLEDGE FOR THE ARENA TIER YOU WILL ALWAYS BE ENTITLED TO THE NEXT AVAILABLE BUILD TO THE ARENA**
If you have pledged more than 5$, you can access the Latest Arena Build here : *COMING SOON*
To make the best possible game we need your feedback! The arena is our playground for new game mechanics, enemies and other elements to be tested! Here, you will get a spoiler free taste of what the game mechanics will be like and a challenge each month to test your skills. You will also be able to give feedback on the game's current mechanics!
WHAT DO THE DISCORD ROLES DO?

Visitor Discord Link: 
Discord
The discord roles give you access to our categories and channels within our server,
MERCENAGE
! This is where you will be able to access certain channels where others are unable to. For example, if you choose the tiers that unlocks the latest arena, you will have access to the latest arena channels! Other channels will even give you direct access to speak to us consistently and directly affect the development of Soultag!
The Beginner goal. If we reach 100$ a month, We give all of our tiers with a little boost and put more effort in to changing the arena more drastically per month!
1 of 1
Recent posts by Mercenage Studios