MikeyTaylorGaming
is creating The Glitch Picnic Series!
Select a membership level
Behind The Scenes Snapchat
Through the power of Snapchat you'll stay up to date with the latest happenings in 'The Office'. Including previews of the latest videos! 
Occasionally you'll get to see personal snip-its of life too I'm sure... 
Includes Discord benefits
Shoutout in the Outro!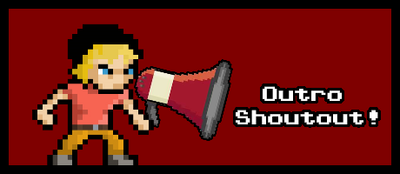 There used to be an End Card at the end of every single video at MikeyTaylorGaming... Unfortunately, YouTube decided to screw that up for us and remove annotations in favour of an 'End Screen'! So instead, what better way is there to get involved than to get yourself a shout out at the end of a video? I can't think of a good reason. 
- You'll also get access to the Snapchat and the Out-takes of each video!
Includes Discord benefits
Failed Introduction Recordings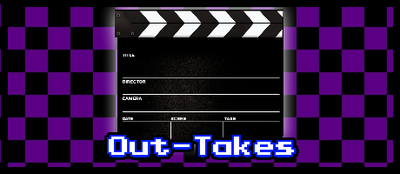 In the creation of a video, I can never record the intro in one take. After about 15 attempts of trying to say the right thing it can get pretty frustrating. 
However, the outbursts that I spew are usually more interesting than the finished introduction, so it's definitely worth a watch... For each video released you'll have access to an edit of out-takes during it's intro!
- You'll Also get Personal Snapchat Access and a Shoutout in the Outro!
Includes Discord benefits
About
Well hello everybody and welcome! Let me start of with a
huge 

THANK YOU 
for taking the time to visit my Patreon. Even if you're only browsing, it's still a minute of your day you could have used for something useful! 
A little about me... I'm Mikey Taylor, of course! Just a regular guy who loves to entertain through the power of Gaming Glitches over at
MikeyTaylorGaming!
My aim is to upload videos at least once per month to bring a little bit of "
WOW
" to people's lives, by showing off Bugs and Glitches in video games that you never could have imagined exist! It's always fun taking work that took a group of guys years to write, then tearing it apart with bugs they've left for us to find, right? I mean, who doesn't love doing that?
As you can see from the picture of the
Crash Team Racing Glitch Picnic Edit
 above, it takes a
LOT
of time and effort to complete an Episode of Glitch Picnic whilst also working 60 hours a week across the country as a Switchgear Engineer! I work alone on the channel, I have no one else involved in the recording, gameplay or the editing involved in the channel whatsoever (unless it requires a second player of course!). It's like my baby and I want to be able to dedicate more time to it, through the help of Patreons <3
I'm passionate about entertaining and giving people something that they enjoy. Through the power of the internet, this is becoming a reality! Don't forget
Patreon is completely optional!
If you feel like supporting more than you already have done by being a part of the Channel for the past 4 years, you can! But if not, continue to support the same way you always have! :D
There's nothing else to say except for... I'll see you all in the next video, and don't forget. I love you all! *Mwah*
At $200 per month, I'll finally be able to invest in some better equipment for the Channel.

I feel like a step into the world of higher end video cameras would make that Intro far more appealing! Not to mention a decent body mounted microphone so that it sounds the same as the rest of the video... AND, possibly, even a 3DS Capture Card! Even a better make of regular capture care would be beneficial at this stage!
1 of 1
Become a patron to
Unlock 14 exclusive posts
Connect via private message
Recent posts by MikeyTaylorGaming