Minister Faust
is creating Awesome Writing
Select a membership level
The Scroll: The Latest Chapters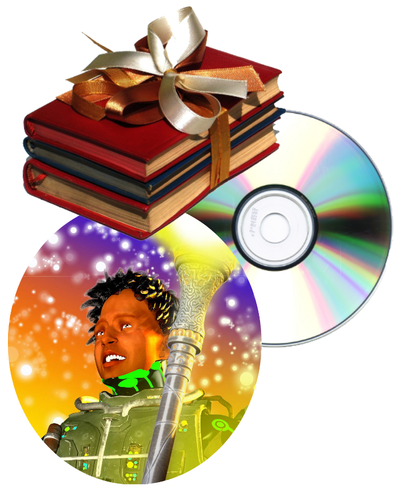 1. The latest scroll: the newest 5,000 words of whatever I'm writing, and first up is the long-awaited, much-requested sequel to my cult-hit novel The Coyote Kings of the Space-Age Bachelor Pad called THE COYOTE KINGS vs. THE MYCONAUTS OF PLUTONIUM CITY!

2. The soundtrack: The songs that accompany the scenes in each chapter, or that inspire their writing, as posted on a Spotify playlist!
3. A coupon to get an e-book of Coyote Kings, Book One (Space-Age Bachelor Pad) for only two bucks!

The Scroll with Video: Developer Diary
All the previous benefits, plus:
4. A video diary discussing craft (the reasons I'm making the artistic decisions I'm making, and what I'm learning by writing this new work, since writers should always be learning), content (new characters; new directions for old characters; the settings), and business (anything I'm learning about the profession including marketting and other income venues such as teaching courses and webinars and seeking speaking engagements).
Illuminated Scroll: Art + Culture-Jams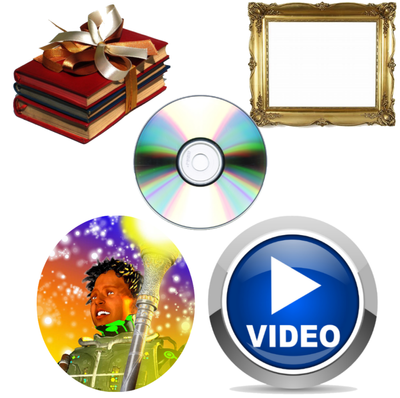 All the previous benefits, plus:
5. Original art by me related to the novel, sometimes paying homage to classic SFF movie posters, comic book covers, or historically- and/or thematically significant images, formatted as wallpaper for your computer and mobile phone. You can even print them and frame them! Just don't sell them :)
About
If you came here to buy my e-books or paperbacks that are already written, you're in luck!

Just click here!
But... if you came here to read what I'm writing right now, just keep reading below:
I write the kind of stories I always wanted to read, and that means science fiction and contemporary fantasy about people I can relate to, or least the kinds of real-world people I could or actually do meet and know.
So unlike all the work that focuses on space warriors, elite scientists, or alien princesses, my work is about everyday people like me, you, and the folks you know, and that includes plenty of people and demographics that most SFF writers have always ignored. I'm trying to write work about psychologically complex people so that when you read my books and short stories, you might say, "Oh! Now I finally understand myself/my dad/my friend/my spouse/my kids/my boss" (
etc
.).
If I'm doing my job properly, then I'm writing about situations and crises that affect us as individuals, as communities, and as a species, so we can understand who we are, what we want to become, the dooms we want to avoid, and the worlds we want to create.
Since most of my work links ancient and modern African civilisations with our dreams for building a future in our own image, I call my genre
Afritopianism
.
I hope you'll support me in this work.
I'll add a second culture-jamming art piece and more production art

1 of 3
Become a patron to
Connect via private message
Recent posts by Minister Faust