Misha Pelt
is creating NUMBER_SONICS
Select a membership level
Give and receive, receive and give.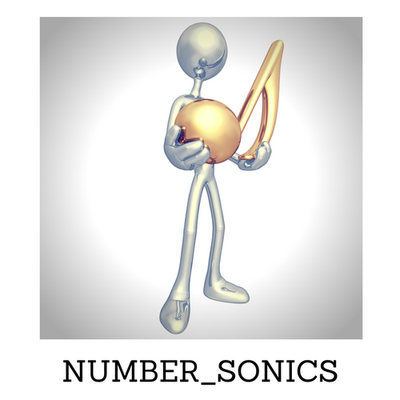 Thank you for your attention. You are supporting a novel idea! Here is what I can do as exchange :

 I will do head stand and send thoughts of love and appreciation to every amazing being that decided to become my Patron.
With every new Patron, a piece of soft paper with her/his name goes into a pillow case. (to have a soft base and all of you together).
Time from time I play a song for some occasion to all of you and post it here.
All patrons are getting access to the posts and those who pledge more will receive personalized tune. Either as
 message (for melody) or 
an image (card with chord and melody) or
 a video (the tune expressed on my guitar) or 
can attend out of the box guitar retreat in Spain (discovering, learning and having fan, you and me in beautiful Las Alpujaras.)
 Choose what do you like most in the rewards bellow. Now or another time )))
Deep Thank You for making my dreams and visions come to life and for helping me to stay fit to the end of my days, both physically and mentally!
Melody from you birthday or name.
You are awesome and curious!


 I m going to sent you your birth day melody as a reward!
After you pledge, I ask you in message what date you will like.
  For now, there is not really a quantity limitation.


Thank You for being so supportive, open and  curious.
DOB tune expressed artistically
Great choice! You are requiring more artistic expression from me! Thank you!

I will write down the chords plus notes for melody. 
Me and/or one of my little daughters will create some nice decoration, so you can print it out and place to decorate your home.
 I adjust it if needed, so it sounds good and other musicians can play it for you. 
Thank you. For myself and for others. You are bringing a new thing to life, by showing your interest and allowing me to create!

About

 Tunes Created From Date of Birth most likely entered The reality last year, when I was wondering, how can I use "my system", while I do not feel confident enough to be a performer. Back then I was doing something like this:
I made more then 200 of charts within my stay in UK. 7 weeks of holiday!!!
Some were just a note on paper, some more artistic like the one you see above. Some became a guitar lesson.
Actually, without being aware of it, I made a research of how people would welcome such a thing.
And truly, the reactions have been great! Most people thought that it is very good idea. Some called it The music of their soul. Many musicians said: those chords are my favorite ones! Lots of people wondered how I am making it and wished to learn it. Therapists suggested it could be a healing tool.  
Or without big words, people have been just pleased that I made it for them.  None of them ever heard or seen something similar.
And more over everything: I had always unique present in my pocket!
I brought this feedback back home.
Honestly, after coming back, rested, exited, more confident,  I did try to sell it. To create kind of job. But I let go off it very quickly. Promoting, managing, marketing, choosing the price so it is fair, grrr, none of it is what I like to spend my limited time on.(better to practice the guitar)
I canceled freshly made website, got a job as private piano teacher (while I do not play piano myself - but the theory works ) to have some income and I waited what will appear next.  
There is always an idea waiting for realization and manifestation.
This summer, while keep doing charts, this time in Czech Republic, requests came, if I can recorded it. Hmm, well, if people like it, if they ask for it, then probably does not matter that I am not so great guitarist yet. Maybe I am too hard to myself?
 And I brought this feedback and reactions back as well.
And here I am now, discovering  Patreon community.
Having brand
new website
,  introducing  what I  do.
Here I am,
looking for  people who do recognize innovation, inspiration, unique ideas, love, joy and expanding consciousness. Who appreciate originality. For people who  would like to support my ideas and help to let others know that Tunes derived from date exists.
To meet Patrons  who will find out composing music from date interesting, full of potential, and worthy of support. 

With your help we can bring it  out so  the wider public can enjoy it and support it  as well. Then these songs are not limited only for folks I meet personally. With your help and support it can become  a source of income for me. And eventually for others who can help me.
I have a system in my head that allows me to compose music easily. I do compose music from a date. I play guitar. I am taking care after our family. I am doing garden. I draw. I run. I listen, talk, exercise, make love. I am. Ordinary not ordinary woman.

And my great vision to the end, even though I know it is an early thought. Yet some thoughts just do not want to leave your mind sometimes. It is also a part of me, and here I am introducing myself, I guess you shall know about it then.
This can easily become a rolling stone. Everyone was born. There is a unique tune for every single being on the Earth, because also name can be incorporated to provide uniqueness if more people have been born the same day. There can be a really big sums of money generated through the tunes. Jobs for musicians, song writers, painters, writers, healers, secretaries, movie makers,  you can name it.  There is no big corporation behind  to take profits from it.  I will never sell it to make it an elite thing. Maybe this idea came as a tool to initiate a quantum leap. To generate money and distribute them forward. To visionaries and way makers of our global awakening. To innovators and educators. To artists. To many.  So many of us is taking action. Making the world to be place of joy for everyone. What if we can together change the cash flow? So that everyone has basic needs covered.  Money is not evil, but the value we are giving them is inverted. There is enough for every single being on the planet. By now 1 % own more then the rest of us together, but that is only possible if we allow them. I know, this is a big vision. But the only way to find out it it will or will not work is to try it out.

In the meanwhile I will keep doing my best and wait for your reaction.

May good things keep happening,
with love and joy
Misha Pelt
My first goal is to upgrade to Vimeo plus plan.

 It enables me to send private video links to those who will request it, and want to be sure, their song is just for them.


I will also make music for that day and share it with you so we can celebrate together!
1 of 5
Recent posts by Misha Pelt