RossC Yoga
is creating MonkeyMind Multimedia
Select a membership level
About
Howdy #YogaFriends!
For some time now I've been thinking, letting my #monkeymind ponder the yonder, about a way to connect brilliant Minds, Hearts, Bodies, and Conscious Creatures together in a united effort of Peace, Compassion, Truth, Consciousness, Wisdom. Unified by our unique expressions of L.I.F.E., we would be a formidable force.
Here is where it begins...
Help become the change we want to see--and together, manifest the change we can become.
Join a Barrel 'o MonkeyMinds!
Just think about that for a sec...
Those awesome little red monkeys we used to play with, 'member?
One by one they create a longer chain, a stronger unit. In fact, they posed quite the threat to Woody and Buzz when Dr. Porkchop released a gaggle of monkeys upon them--I digress.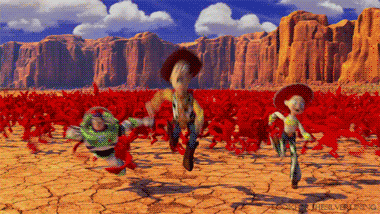 The point is--I can't do this alone!!! None of us can.
Let's link up. Support each other. Encourage each other. Create together, Celebrate together. Struggle together. Dream together. Manifest together. In short, truly share L.I.F.E. (Love Infused Freedom Experience) together.
Manifestation Tier Perks
Seed: $5 or more - Pure Potential
A single mustard seed can grow a crop given time and cultivation.
Seeds gain access to all posts
Comment and provide your gift of feedback as we create together
Root: $10 or more - Root to Rise
Roots gain access to all content, dialog, and brainstorming.
RossC.Yoga Resources
MonkeyMind Multimedia Discord Server
Sprout: $25 or more - Up and Away

Sprouts get all previous benefits, plus...
Monthly #MindMeld Q&Q sessions (Zoom)
Fruit: $100 or more - Sweet Surrender
Let's make it happen...Together!
Fruits gain access to EVERYTHING
Registration into exclusive Workshops, Videos, and Lessons from RossC.Yoga
By becoming a patron, you'll instantly unlock access to 2 exclusive posts
By becoming a patron, you'll instantly unlock access to 2 exclusive posts
Recent posts by RossC Yoga