Mony
is creating Video Games and Software
Select a membership level
Thanks - Unlock Patreon Exclusive Feed!
Thank you! You are now supporting the efforts and development prospects for all the projects Dragon Lens Studios are currently working on and all future projects! You are awesome! It all starts with this single dollar. 
Unlocks the Exclusive Patreon Feed! You will get special announcements here before the general public! Pledging a dollar will get you this behind the scenes information early!
Includes Discord benefits
Thanks X2 - Access to Exclusive Discord
Thank you! You have now multiplied our  thanks by two! So you are probably pretty happy that you added multiplication to the mix. You have now unlocked an exclusive Discord Channel where you and other fellow patrons can chat to myself and the game development team. You can keep up with our random banter and updates before anything is posted online anywhere! 
Let's all hangout and chat!
Unlocks the Exclusive Patreon Feed! You will get special announcements here before the general public! Pledging a dollar will get you this behind the scenes information early!
Unlocks the Exclusive Discord Channel! Here, you will get to chat with the developers about projects, hang out with other like-minded patrons, and keep up with the developers directly!
Includes Discord benefits
Early Access - Games/Software!
Hey you! Yeah, you! Do you want to gain early access to all of our games and software before the final release date? This tier is for you! You will get to play our games and use our software before the general public!! How exciting! Now you are really ramping up your support! 
Thank you so much for your pledge!
You gain access to all previous tiers and in addition you will receive the following.
Early Access codes and downloads to any software or game that I produce!
Includes Discord benefits
About
Hello everyone, thanks for coming to my Patreon page!
My name is Mony, I am an Independent game developer and general software engineer.
I have been working with computers and technology since I was little. My fascination with computers began when I was around 5 years old. Since that point, my interest in computers and software continued to increase exponentially.
By the time I was 11 years old, I was absorbed in Bethesda's Morrowind. That game included a toolkit for creating mods, which intrigued me. Starting with this toolkit, I started creating mods and learning programming, while having fun learning the fundamentals of game design. This pivotal experience inspired my passionate career in software and game development.
My company, Dragon Lens Studios, is a place where quality games are made. We focus on incorporating successful new mechanics with a spin, and old fashioned retro qualities which many of us enjoyed in our youth. Dragon Lens has a large team of over 30 people to bring different strengths and viewpoints when games are developed. This huge team size allows us to bounce ideas off of each other while working on multiple projects.
Patreon will bring new eyes to each new project we're working on, causing an increase in innovation and quality. We, along with all these things, are a community based company. We hear what the community wants, and make it! We listen to the people's criticism, and fix it! We are here for you to provide the best entertainment possible!
Why I am Here?
I started working on games and software as early as 2002. Since then, I have been on my own dime looking to give something to the community that fans, players, and professionals will appreciate! I have always worked full-time jobs that have delayed my ability to deliver gaming and software content. I have a very high standard for the work and I feel that quality is very important when it comes to anything that I produce! I want to share my passion with you! Please help realize my dream of providing amazing experiences for everyone!
Now that Patreon is here, I can politely ask the community and my fans to help speed up the process of the development and improve the quality of Dragon Lens Studios!
With your support we can make amazing games and software together! You are in control. You can unlock exclusive early access to our games and projects as well as special live streams and other exclusive content! Do you like what we're doing? Or think we need to change something? You can unlock tiers that allow you to give us feedback in REAL TIME!
I'd like to say thank you all for your support, and every donation (no matter how great or small) will help me tremendously on completing this dream.

PROJECTS I HAVE WORKED ON
Phantasy Quest - Awakening (Currently being Developed!)
Phantasy Quest - Awakening
is a throwback to old-school RPGs like Final Fantasy, Dragon Warrior/Quest, and Chrono Trigger with new engine mechanics, an engaging, elaborate, player-driven storyline, and classic elements interleaved together blending new and old concepts together! It's the blend of RPG elements that fans have craved for years!
Keyboard Kommander (Released!)
Keyboard Kommander
is a fast-paced typing game where you, as The Keyboard Kommander, fight off hordes of post-apocalyptic zombies and mutants! Think you've got what it takes to survive the ApoKeylypse?
Gameplay Footage!

Screenshots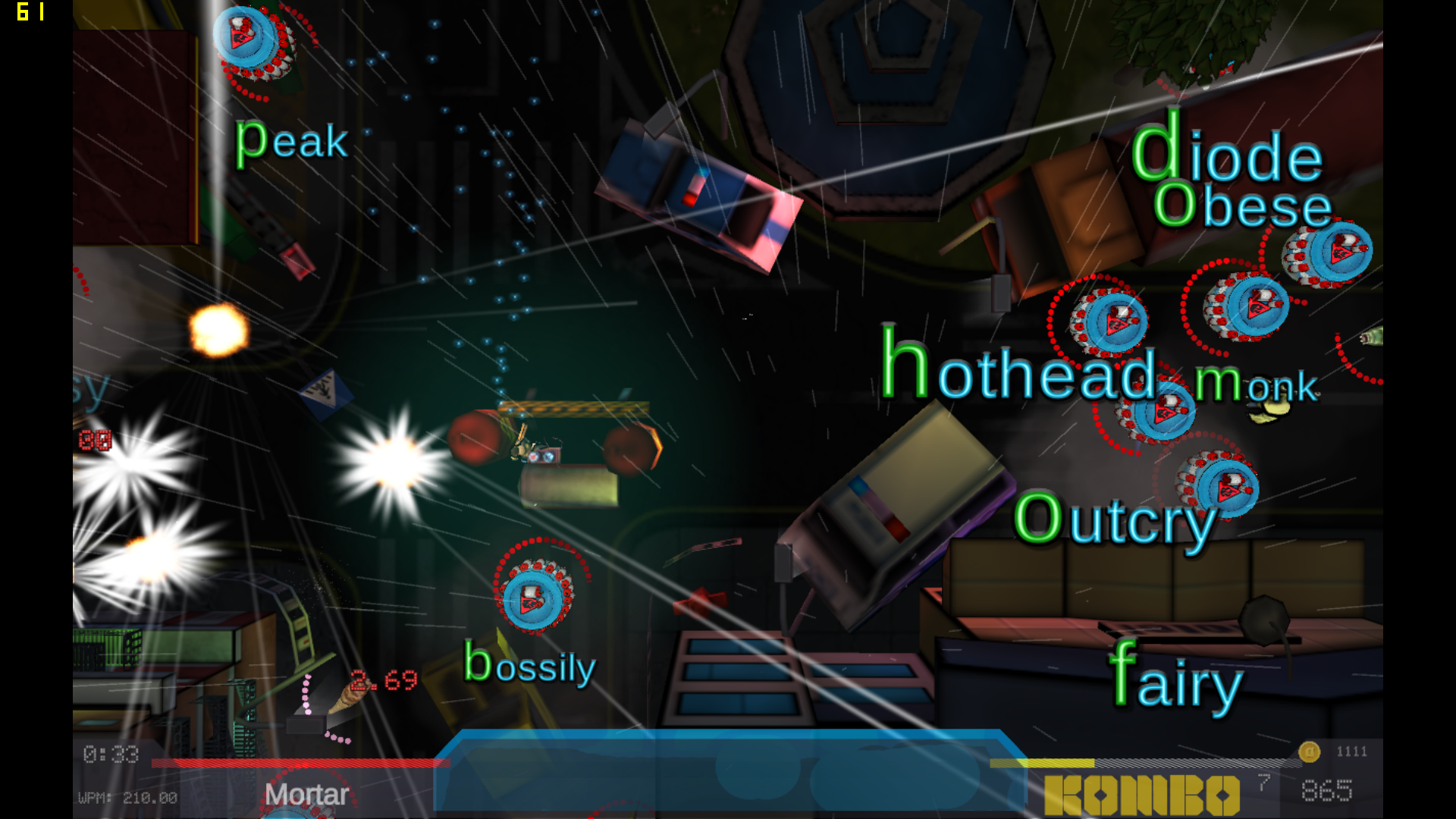 10 Dollars! You guys are amazing! I will make a video once I get this amount or exceed this amount!
1 of 7
Become a patron to
Connect via private message