Killa Atencio (Moonlight Works)
is creating Poetry, beadwork, art
Select a membership level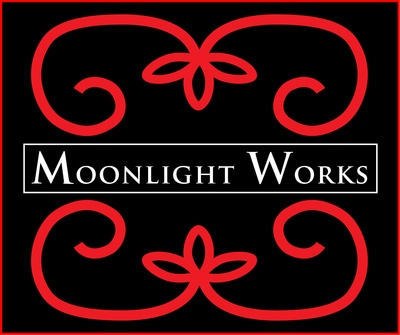 TIER 1: I Support You!
Sending you all the virtual thanks and appreciation! (and a hug if you're down, and around)
TIER 2: Behind the Scenes!
Get a peek behind the scenes into my creative process with photos and videos only accessible through Patreon.
TIER 3: A Little Note!
Get a handwritten thank you card from me, with a special printed unpublished short poem inside!
About Killa Atencio (Moonlight Works)
WHO AM I?
Kwe! I'm so excited that you've found my page, and thank you in advance for becoming a patron! My name is Killa Ch'aska, from Listuguj First Nation, a Mi'gmaq community in Atlantic Canada.


WHAT DO I DO?
I work my days at an amazing youth serving organization called LOVE Nova Scotia. However, once at home, I spend my time working on my passions. Traditional native beadwork, writing and focusing on my business brand. My creative work is unique and often time consuming and taxing on the body,  (I'm also expanding into a clothing brand and sewing!) One of my main current focuses is finishing writing a children's book and a poetry book, that I'm aiming to get published.


HOW CAN YOU HELP?
By becoming a Patron and joining my exclusive community, you're essentially allowing me to devote more of my time and energy to creating and beading beautiful pieces. But my main goal is to subsidize my writing time and finance book printing and publishing within the next 12 months. I'd like to be able to pay artists to be featured in both books and design covers and book layouts. Along with those costs, come the self-publishing and promoting costs that I will encounter once the books are ready to be published.


WHAT WILL YOU GET FROM ME? 
Aside from my everlasting love and appreciation, you'll get access to lots of cool content, features and gifts! I have 4 tiers to choose from if you'd like to join this community and access its perks. The highest tier will get you the Moonlight Works package which includes a handwritten thank you note, and unpublished short poem from me, aaaaand some Moonlight Works beadwork. That's right, you get to choose from all my available inventory once a month!


WHAT ARE THESE BOOKS ABOUT?
The children's book that I am writing will have an Indigenous focus, and translate old traditional teachings into stories for young children. 

The poetry book that I am writing is a collection of new and older unpublished pieces that relate to love, heartbreak, and identity. Love in the time of resistance.
When I reach $100, I will send out an exclusive Thank You! video as well as release more content per month and pay it forward. (I'll tell you how when it happens!)
1 of 3