MurfsYT13
is creating WWE 2K Universe Mode
Select a membership level
Opening The Show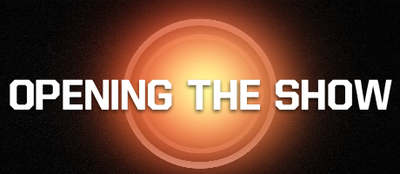 Quite often the most important part of the show is getting it off to a COMBUSTIBLE start!
Signing up for this tier gives you access to the Patreon Only Discord where you can ask all of the questions you want and also discuss your own Universe Mode with other like minded people! I am always on Discord so will be extremely active. Feel free to share links to your own videos and channels and we can build a cool community of people who can help each other out, work together and share ideas! 
I will also be posting exclusive teasers and screen shots during my editing process right here on Patreon and this won't be seen anywhere else! 
Includes Discord benefits
Mid Card Workhorse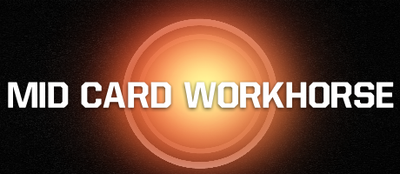 You're moving up the card! You get the workhorse match in the middle of the show!
Signing up for this tier not only gets you the previous reward BUT you also get early access to EVERY video I post! That's right. You will receive an exclusive email with a link every time I upload! To put this in perspective, sometimes I will have episodes uploaded 4-5 days in advance and you will get the chance to see them before the whole world!
IMPORTANT: I will message you personally on Patreon to get your preferred email so I can send you the links early! 
Includes Discord benefits
Main Eventer
You've worked hard and worked your way up the card you are a legit star!
Main Events mean more exposure and that's what you get if you sign up!
This tier not only gives you all of the previous rewards but you also get credits at the end of every video and become an exclusive PRODUCER of every MurfsYT13 production! 
Do you have a YouTube channel of your own? Want to promote it in the description? Well you can become a Main Eventer and get your links in the description of every video!
Includes Discord benefits
About
First of all. Thank you to anyone who has ever clicked on, enjoyed, been entertained by, laughed at, got angry with, marked out over, liked, shared or subscribed because of one of my videos.

My passion for making content hasn't been acquired, it's always been there. I create things with absolutely everything I have. My commentary and editing isn't so much of a performance as it is just the unrivalled love for what I do.

This will perhaps be the most under promoted Patreon of all time because I don't want anyone to feel obligated to sign up. But we will build on the perks as time goes on in order to create a far more interactive community between us. If you do feel compelled to sign up then you have my eternal gratitude and I hope that the perks are enough to give you full value for your hard earned money! Cheers guys and girls! You are the reason I do it.

Love you all. 

Murfs.

IMPORTANT TO NOTE:

Patreon will charge you the day that you subscribe & then on the first of every month afterwards that you decide to stay a Patron. So let's say you become a patron on March 30th, you will be charged whatever tier you'd like on March 30th, and then on April 1st, it will charge you again.

This IS NOT you getting charged twice for no reason. You will get whatever rewards you signed up for on both months, if applicable. If you are a NEW patron & you DO NOT want this to happen, wait until the next month starts to start your patronage.

If we hit this goal it will go a long way towards me getting to live my dream and it will pay almost all of the associated costs with running the channel and can provide me with new gear to make the videos better. 

PLUS

I will make special PATREON ONLY tutorial videos specific to your requests based on Universe Mode. For eg. If you are wondering how I make a fatal 4 way match like you saw at No Mercy then I can show you in an exclusive video. 
1 of 1
Recent posts by MurfsYT13
By becoming a patron, you'll instantly unlock access to 81 exclusive posts
By becoming a patron, you'll instantly unlock access to 81 exclusive posts