Nahkila Isha'
is creating e-Courses, Informative Videos, Inspiration, and Guidance
Select a membership level
Release. Evolve. Maintain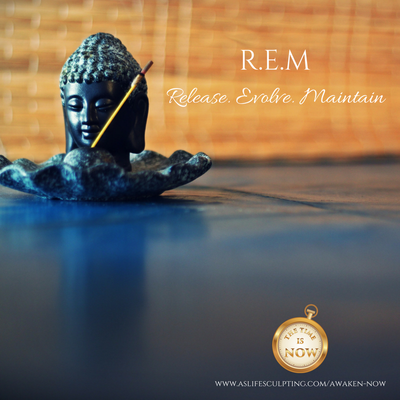 The R.E.M group is an interactive place where Lightworkers 
Release what keeps them from their grandest potential 
Evolve into the Divine Spiritual Being they are on a Soul level 
and learn the tools to 
Maintain the growth they create on their journey of awakening.
The R.E.M group is a "Members Only" group, reserved for the Lightworkers enrolled in the R.E.M Mentorship. 
I go live and deliver messages that are nothing short of Amazing!  Each live is totally led by Spirit and will definitely Change Your Life!
Now you can benefit from the Life Changing lives too!
Blessed & Blissed
Treat yourself to the ultimate affordable video learning!
With Blessed and Blissed you'll get both the recorded R.E.M lives, inspiration, and you'll receive select videos recorded by Nahkila Isha'! 
There are so many wonderful Spirit led messages and information shared in R.E.M that will raise your vibration and assist you on your journey of awakening!
About
     Greetings Divine Radiance,      
I'm excited to connect with you and learn how I can serve you on your journey!
I have been called to support and mentor Lightworkers on their journey of awakening so that you are able to gain clarity and feel empowered to step into and live out your Soul's purpose.
I was guided by Spirit to create the R.E.M Mentorship. I didn't fully understand the impact R.E.M would have on the lives of others, but I had faith and trusted in the guidance I received from Spirit. I'm so grateful I did because it's both a blessing and an honor to watch my clients heal their past and live their purpose!

R.E.M is unique because I connect to Spirit during every session. I allow myself to be a vessel of Highest Light and Love to provide you with guidance specific to where you are on your journey so we may get the best possible outcome for you. 

I understand, not everyone is able to invest in R.E.M, but everyone deserves guidance and support. This is why I am providing affordable support through this platform! It is my pleasure and honor to serve you and money will not over shadow the power in purpose!

I am certified in NLP (Neuro-linguistic Programming) and Sound Vibrational Therapy. I'm also a Clinical Hypnotherapist, Reiki Master Practitioner, and Psychic Medium. These are tools in my toolbox that allow me to help you release what keeps you from your grandest potential. These skills, combined with the guidance I receive from Spirit, is the formula that produces positive life changing results for EVERY Lightworker I mentor!

Nothing happens by chance. Your Soul is leading you to your destiny.

Take a look around and allow your Soul to guide you to the service that will serve your highest good.

If you'd like to learn more about the R.E.M Mentorship and other services I provide, please feel encouraged to schedule a consultation by clicking the link below and you'll receive a complimentary reading!
www.nahkilaisha.com/consultations

I'm looking forward to connecting and working with you soon!

From my Soul to yours,
Nahkila Isha'

For every $1000 earned, I'll be donating $100 to the Covenant House California.

This organization provides assistance for homeless teens. This cause is close to my heart because I was once a homeless teen. I ran away from home when I was 16 because I couldn't endure being abused by my stepfather any longer. It was Thanksgiving, but to my stepfather, it was just another day to torture me. It was the day I reached my breaking point. I waited until everyone in my house was sleep and walked out the front door. I've been on my own since. 

I understand how important support, guidance, and love is to a teenager so I commend the Covenant House for the work they do to be a light during a dark time in the lives of these teens.

Thank you for helping me support such an amazing cause!
Blessings & Bliss,
Nahkila Isha'
1 of 1
By becoming a patron, you'll instantly unlock access to 8 exclusive posts
By becoming a patron, you'll instantly unlock access to 8 exclusive posts
Recent posts by Nahkila Isha'