Nathan Everett
is creating stories and novels
Select a membership level
First Exit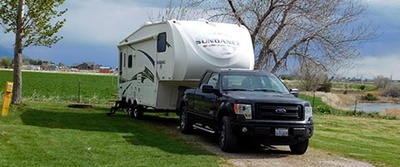 You don't even need to contribute to have access to my regular blog, First Exit, but your contribution reminds me that I should show something new. I make unfiltered social commentary on my blog, talk about the writing life, mention my travels, and most of all, post pretty pictures from my journey. You'll get the first notice of new stories and releases, and get a peek inside the (confusing and overwhelming) mind of the author. Like you, I'm just trying to live a good life and leave the world a little better than I found it.
Fellow Travelers
Like the First Exit supporters, you get immediate access to my blog and first notice of new stories and releases. But you also get advanced access to all my work that is published as free online serials on my website. A true first look at my creative work! Sit by the pool with me and read a while!
Fifth Wheel
But wait! There's more! By now you've figured out that a higher level gets everything the lower levels do and more. This level is for those who want to see and comment on stories before they even reach my editors. You get access to first drafts as they are created. Some of these may never reach the public at all! I write at least one new story each year and I have a backlog of stories that I've set aside and want to work on. You'll get to see them in progress and even be able to tell me what you do and don't like about them.
About
Billy Joel sang, "Closed the shop, sold the house, bought a ticket to the West Coast." ("My Life" 1978, 52nd Street album)
Peripatetic author Nathan Everett joined the ranks of digital nomads in 2013, five years after publishing his first novel. He travels the country seeking out new stories and penning new tales. "I woke up one morning with an epiphany: I could do this from anywhere! So why was I doing it from a basement in Bellevue?" Nathan says.
Whether driving through mountains or across the Great Plains, there is a story just outside the window. His time on the road has taken him through forty-six states, three Canadian provinces, and sixteen other countries. As a pioneer in desktop publishing, Nathan became a trainer, including researching and teaching publication design and the history of printing. A refugee from a high tech/high stress career developing digital content, eBooks, and publishing technology, he now writes in a variety of genres focusing on mainstream fiction and thrillers. Both his writing and his designs have won multiple awards.

At this level of subscriptions, I will begin posting serialized novels. Some of them will be pre-release for books that I have coming out. Others will be exclusive content that may never see publication to the general public. Help me reach this goal and so I can start making these all new stories available to you!
1 of 2
By becoming a patron, you'll instantly unlock access to 122 exclusive posts
By becoming a patron, you'll instantly unlock access to 122 exclusive posts
Recent posts by Nathan Everett