Nepalily
is creating Illustrations and art printables for creative journaling
Select a membership level
Lilypads
Thank you immensely for committing to support me.
You will be receiving an Exclusive Free Printable illustrated by me.
You can download these. 
These rewards will be corresponding to the theme of the month we are in. 
Sparks
Thank you for supporting me. Your one commitment makes all the difference to me. 
You will receive an exclusive free "monthly journaling printable set "to download, and access to a video showcasing a project that I am working on according to the corresponding month. You will also have access to behind the scenes of my projects, and other topics during the month. 
Stars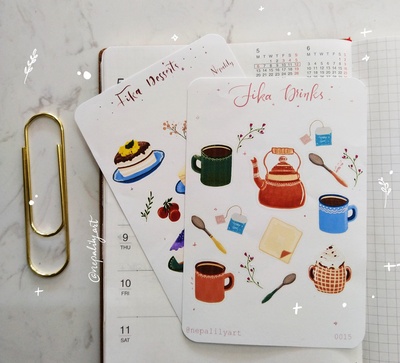 Thank you so much for to choosing support me, and helping me get one step towards reaching my goal. 
You will be getting happy mail from me with stickers designed by me from my online Etsy Store, and journaling goodies in the Happy mail.<3 
About
Spreading contageous Joy!
<3 Created to create
I am a freelance illustrator and a fresh member of the Planning /Journaling community.

I am based in the city of Chiang Mai, Thailand.

It is my joy that I can create something to give back to all of you who fill my life with overwhelming support and I am so thankful!

I am from India, but grew up in Nepal. A lot of my identity is shaped around the Nepalese Culture and hence, from my name "Lily" ~~~ "Nepalily" sprung forth.

Thank you for joining me on this journey, and for your support. I hope you are inspired to create and see beauty in each little thing that everyday brings.


<3 Feel free to ask me any questions you have, or suggestions for things you'd like to see from me. 
Have a wonderful day.

Love, 
Nepalily



Start a Monthly Bullet Journal / Journal Kit, to share my art and illustrations with those who wants to do creative journaling. 
1 of 1