Nokkelborth
is creating art and characters
Select a membership level
Pulsar
♥ Get access to all of my art! 
♪ Sketches, wips, concepts, etc!
♦ Claim adopts and commission slots before the public!

Dwarf Star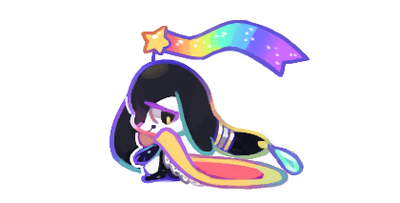 ♥ Get full access to my art! Including fursuit process shots.
♪ Claim adopts and commission slots before the public!
♦  Get a goodie bag for Sirnus! Includes some shards and an in-game item!
About
Hi, I'm Nokkel!

I'm interested in concept art, character design, and videogames!
I love designing characters and using colorful palettes in my art.
Supporting me on Patreon will help me develop and share with you the worlds of my characters and give me more freedom to experiment and improve, while also allowing me to have better control of my life financially.
In case you want to follow me in other places, here are my links:
DeviantART
♥
Twitter
♥
Website
♥
Facebook 
Website works best on desktop.
★About me★
Ever since I was little, I had a big interest on drawing;
I grew up playing videogames, mainly Nintendo games, and I was always amazed by the worlds and the characters they created. I have a particular interest in RPGs, because they are normally heavily focused on building a world and letting you experience it through their characters.
Specifically, MOTHER 3 and Splatoon have been my biggest inspirations in terms of world building, I am constantly amazed by how they are able to build a believable universe, and how MOTHER 3 manages to convey a wide variety of emotions by interacting with characters and making changes to the environment. It has also inspired me to take a more positive focus on both my art and my daily attitude!
All in all, I think that videogames are a very powerful tool to spread a message, and a big part on effectively transmitting their message relies on good character and environmental design, as well as using colors to set the mood at different times.
In my free time, besides drawing, I enjoy playing videogames, going to coffee shops, having delicious food, and cuddling with my cat. I love animals and dream of someday owning a dog, two cats, and a rabbit in a house with a big yard. I also wish to travel around the world and get to know about the people that live in different countries.
I love talking about things that I am passionate about and about people I admire.
★What you'll get★
First of all, you'll get to see some art that never makes it to other places, as well as concepts and lore about my characters! I would LOVE getting input and ideas from my patrons, and I am definitely willing to listen to their suggestions.
You'll also see my fursuit WIPs :3 not available elsewhere normally.
★Some last words★
In the end, I would love to be able to fully support myself by doing things that I am very passionate about, while also sharing and giving back to the community that supports me!
♦Disclaimers♦
If you change from a reward tier that includes custom art/design, you will receive the difference between your previous pledge and your current pledge. Any rewards that have been delivered that month while you were on the previous tier
will be counted
 towards the total reward of the newer pledge. I will not provide any rewards if payment has not been fulfilled. I reserve the right to block any patron that tries to cheat the reward tiers or the system.
That being said, I'm willing to negotiate reward as long as it stays fair :) don't be afraid to hit me up if you have a deal in mind!
Art rewards are 1 character per item BUT if your reward tier includes 2 (or more) of the same thing, you may choose to have a picture with 2 (or more) characters instead!
Example: Binary Star includes a colored sketch OR two uncolored sketches, each of 1 character, but you may choose to have an uncolored sketch with two characters in place of two separate uncolored characters.
Reaching this goal will help me cover some basic costs and also have some savings over time.

Patron-only streams will be unlocked
1 of 3
Recent posts by Nokkelborth
By becoming a patron, you'll instantly unlock access to 233 exclusive posts
By becoming a patron, you'll instantly unlock access to 233 exclusive posts