Noxxi Greenrose
is creating memes and funny stuffs
Select a membership level
Green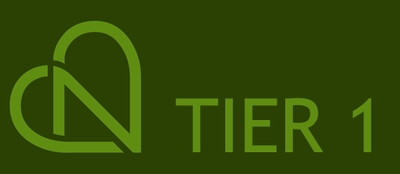 Many many hugs and love
My eternal gratitude for supporting me
Includes Discord benefits
Greener!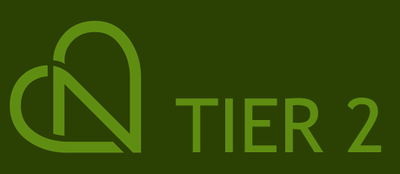 This reward tier isn't any different from the base one, but I like adding useless things and lists to my page!
Includes Discord benefits
GREENEST!
It's absolutely nothing more again, I just like adding  these stuffs for fun! Future higher tiers might come with some extra fun, though c:
Includes Discord benefits
About
Hai there!

Time for a second update on this Patreon page!
(Page is currently updated at 2019.05.07. though, video is still old, will change sometime.)

So my name is Noxxi Greenrose, or some of you may know me as "Noxxi the Noxxian" from Guild Wars 2 / Youtube. I'm a green obsessed weirdo who likes to make entertaining videos. I mostly do this, because this is my life and passion, not exactly videos or being a "youtuber", but to entertain people in any ways I can, and to also help people.

I'll keep this short and go straight to the point(s) as much as I can.



♥ Reasons:
The reasons I opened my Patreon is mainly for voluntary support from people who enjoy my content and wish to help me out. I'm in no extreme need for this support, and hopefully never will be in such situation for me to be in need financial help. I'm not asking for this, I just simply put it out there as a form of more stable support than random donations or such.

However I do greatly appreciate every bit of support, and I am grateful for all my supporters for helping me out financially. It is something incredible still, as it is not something that people do so often, at least not willingly.

My second reason is to help me out with my life. As of the start of 2019, I began saving up almost all the money I earn in some form or way, this is to eventually move out, possibly to England, to my boyfriend. This is a two-in-one goal of mine.

Third reason, I still have to support my mother, who is disabled and thus cannot work and neither has any income, other than a fantastic 50€ monthly support for being disabled, truly thank you Hungary 👌.

Fourth reason is, that I use this money for certain softwares, like previously I was able to get Sony Vegas finally for myself, but I'm also looking forward to purchase certain softwares that help me out with both video editing and some of my passion that I always wanted to do. This just mainly means I wish to purchase some plugins for Sony Vegas and get some other softwares, like After Effects for video editing. What is really sucky here is that these companies began asking for a monthly fee for the use of their softwares, which I incredibly hate to be honest.


♥ My offer:

As I always said, and I keep my words, there is no true gain from this and please be aware of this, that there is no exclusive gain out of this for you. This is truly for supporting me and this way supporting my content that you probably enjoy and is the reason you decided to support me! So it's a circle, but less devilish I guess! :)

So my offer is my eternal gratefulness for your help and support!

So for now, there is currently nothing special I can offer other than what I simply do currently.

Thank you again for all the support I've gotten so far, I genuinely and really really appreciate all the support and help I've got from all of you people, let it be any kind of support.


Thank you ♥
Heyyyy that's pretty goood!

2 of 14
Become a patron to
Connect via private message
Recent posts by Noxxi Greenrose