Opal
is creating posts on economics, cryptocurrency and living a healthy, heart-c
Select a membership level
My Economics Review and Cryptocurrency talk.
Access to my economics, cryptocurrency, heart-centered life videos. All access to monthly videos. Ask me about the economy. Here I will answer your questions via vlog.
1 beeswax for clearing your space and posts to help you through life.
Limited (11 remaining)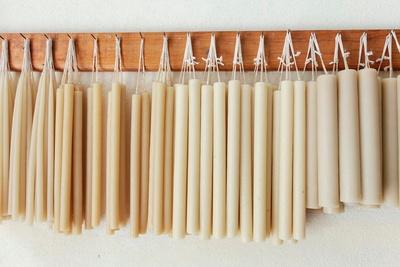 1 Beeswax Candle for clearing your space. All access to my posts on heart-centered life. This is also where I put my tips on a healthy life, yoga and healing from toxic relationships. Also, access to Monday Manifesting my secret facebook group. 
About
Hello I'm just a goddess working in light to raise consciousness. Become a patreon and have access to my posts on cryptocurrency, ascension, spirtiuality, yoga, displine, mothering and being a goddess. I am formally trained in economics and I have an opinion. If you want it, you can have it but don't blame me when you jumped out too soon and lost your investment. That is not my fault. These are my opinions not your financial advice. I am a cryptocoach. I can walk you through buying bitcoin, altcoins, cryptocurrency trading, day trading, forex, security, movements on the charts, and much more. I can answer your questions on the economy, marketing, business in general, advertising, social media, ashtanga yoga, philosophy, weatherwork or alchemy. Here to help spread the wealth from the few to the many. I use my analytic skills as well as my intuition to predict the movements of cryptocurrency. I watch the markets all day and take note of all global economic trends. I believe the old money is here from old thinking and the new thinking is here with younger money. But how do we merge the old infrastructure with the new money/tech? I know. ...with catalysts like me that understand both the old infrastructure and the new younger tech. Plus, I can see the future of the new tech and the new global currency or money structure. that old money well they don't listen so well anyway. :) this is why we must take action now. yes you younger gens I am talking to you. !  I am here to help usher in global adoption of cryptocurrency. Global adoption of bitcoin is kinda already here... stay tuned for my insights. Also, self photos coming up too. This is new for me so I'll take it with caution and have some fun. <3
You may (or may not) know my partner and love of my life D'Oyen Fraser. We run a small business activating humans. Check out our website: 
www.microgridactivation.com
( patreon @doyens) He is an bioenergetic stimulation therapist or what we call leptokinetic. I am a psychic. Some say I'm a witch. I'll leave that for you to decide. I do have my magic. I like to believe we are doing God's work. One human at a time, we will help regain their sovereignty on this planet. Lighting up the energy grid as we move around the globe. Activating the lands and the people, its what we do. This is just one of our side projects. We are pioneers of the future out here pioneering. Just trying to do the right thing. ALL things heart-centered.
Hello and Welcome to our world. Thank you so much for your support I appreciate you. For $11/month you get a hand-rolled black beeswax candle for cleansing and clearing plus access to my posts. Monday Manifesting secret facebook group for manifesting abundance and good health.
$111/month you get a monthly cryptocoaching session with me live via skype. You also get access to my secret 5D Bitcoin Club on facebook. That is where I put all the coins in my portfolio for you to check into, research, and then if you are ready, grab your coins for growth in 2018. *invest at your own risk* See you on the inside. Join me as I help spread the health & wealth from the few to the many. 
~Opal 
When I reach 22 patrons I will host a weekly manifesting monday live on Patreon to help grow abundance with others online.
1 of 2
Become a patron to
Connect via private message