Pandorra Heart
is creating Memealicous YouTube Videos
Select a membership level
Silver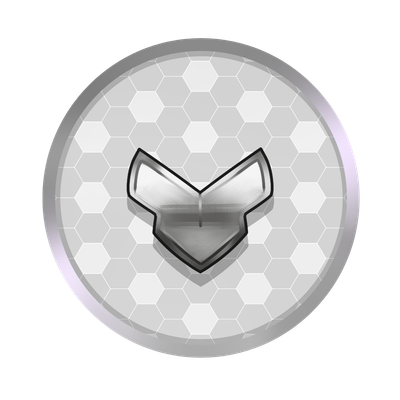 Short clips I'd like to share with you guys that may or may not end up in the videos and the previous rewards.  (/¯–‿・)/¯ 
Gold
Official thumbnails, pngs of the characters drawn and the previous rewards.  (。+・`ω・´) 
About
My name is Riley, I'm just a meme with a dream. I just recently started using YouTube to publish the
horrors of playing games with my friends
.
I create memealicious Overwatch comedy videos that have the various mishaps of when I am playing with my friends. I began making these videos late November 2016 when I decided to give video editing another try. My videos have been received fairly well with a wonderfully overwhelming amount of positive feedback.

I've always dreamed of becoming a YouTuber. I used to create videos in high school for projects which I were told were above and beyond. I didn't think I'd get a chance to live my dream but now that my channel is gaining attention it may be possible with your help! I want to be able to create content consistently, and with your support I will be able to do it! I record, review, edit, draw each thumbnail, and publicize each video on my own. This process is rather tedious and takes a lot of time. I can't to monetize all my videos due to the inevitable copyright I will get smacked with because of the songs I use. I would like to be able to focus on putting out new content without worrying about my financial status.

You get screenshot updates and my blessing (∩◕◡◕)⊃━☆゚.*
Short clips I'd like to share with you guys that may or may not end up in the videos and the previous rewards. (/¯–‿・)/¯
Official thumbnails, pngs of the characters drawn and the previous rewards. (。+・`ω・´)
A shout out in the video and previous rewards. ᕙ༼◕ل͜◕༽ᕗ
You're honestly a sweetheart and you get the previous rewards. (◍•ᴗ•◍)❤
I really don't know what to say, you also get the previous rewards. (ˊ̥̥̥̥̥ ³ ˋ̥̥̥̥̥) 
I cannot thank you for not only watching my videos but giving me feedback and being willing to support me in my endeavors! Keep memeing on!
For contacting me: https://twitter.com/PandorraHeart

Can we make this a full time job?
1 of 1
By becoming a patron, you'll instantly unlock access to 350 exclusive posts
By becoming a patron, you'll instantly unlock access to 350 exclusive posts
Recent posts by Pandorra Heart