A Personal Tao
is creating a Modern Guide to Graceful Living
Select a membership level
Personal Tao
Welcome to A Personal Tao! 
Mahalo nui (Big Thanks) for being a member of our international community!
Subscribe here to receive the current year of patron-only Personal Tao Teachings!  You'll also get direct emails of our final blog posts, a first look at draft new articles and a vote in our polls!
Big Dreamer
Thank you Big Dreamer!
As our saying goes, Always Dream, Even When Awake. What this means to us, is that we're 24 hour dreamers. We live, sleep, eat and die for the big dream. Not the small, maybe dream we stumble through life in half awake. The BIG YES DREAM that wakes us up at 4:00 AM and keeps us loving our life! And, we help others step into their big dream every day. We need everyone on this planet dreaming big. 
Subscribe here to receive everything above plus join our monthly patron-only Live Stream! You'll also have access to a monthly audio and our patron-only teaching & audio archives.
Plus, get special bonus gifts like a post card from Hawaii!
Big Love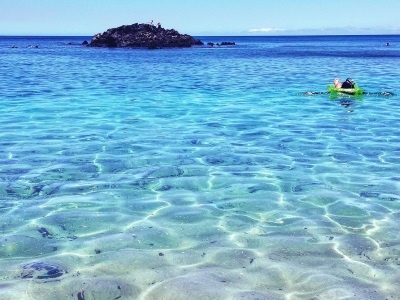 THANK YOU Big Love Members!
Your patronage is huge, big, massive. It means the world to us.  
In addition to all the above rewards, you'll gain patron-only free access to all of our paid audios/videos!  And, receive patron-only videos as well as Live Stream Video Archives!  Big Aloha to You!
About
Aloha!
Welcome to A Personal Tao! If you like our blog, articles, audios and videos - this is where you can subscribe for more by becoming a patron! As a member you'll receive bonus material and exclusive patron-only content!
If you'd like to receive
raw exclusive teachings not found on our website
 then join the
Personal Tao $1 tier!
You'll also get
direct emails of our final blog posts and a first look at draft new articles
(we'd love your feedback)
.
If you'd like to
live stream 
with us the
Big Dreamer $10
tier 
is for you.
This tier also gains access to a
monthly audio (private RSS link provided for podcast apps)
, our
archived raw teachings
as well as
member bonuses
!
If you like our
audios and videos
or want to watch/listen to the ones we already have (that aren't free) you can join the
Big Tao $25 tier 
to receive access. You'll also receive 
patron-only videos
as part of this subscription.
The
Gift Tao $50 tier
gives you a
taste of Hawaii
every 6 months! And, become a member of the 
Big Love $100 tier
 to join us for small group Zoom sessions!
When you become a patron, you get all the rewards in your tier as well as everything in the tiers above! 
As a Patron you are also helping us keep our website
Google Ad Free!
Mahalo nui loa! Big Thank You!
To see a library of the patron-only material we've posted so far please visit: 
https://personaltao.com/patron-library/
***
A bit of back story...
We find ourselves at the beginning of another new year, deeply committed to teaching kindness, sharing Taoist and Shamanic wisdom and supporting personal transformation as a path towards stronger communities as well as global transformation.
We're so grateful to our patrons and looking forward to giving back more through Patreon. We know many people who contact us don't do personal sessions with us and we'd like Patreon to be a place where we highlight the insights and wisdom that arise through our weekly teaching sessions. We'd like to share these teachings on Relationships, Taoism, Midlife, Shamanism, Healing and Spiritual Practices with a broader community - where everyone benefits from this work. We'll post the raw teachings, not meant for our public blog or website.
Our website is a continually evolving art form, and we've put over a decade of work into it. We take pride in the final articles, blog posts, audios and videos we create and share. Most of our work is offered for free and we're looking forward to making our blog posts and articles even more accessible through Patreon via direct emails.
If you're new to Patreon, basically this is a place where if you like our creations such as our website, articles, blogs, audios and videos and want to support us in sharing them more, creating more, as well as building more community, this is the place you can do that.
2017 was a challenging year in that after the election we found our website traffic started to decline. Yet, the number of our clients (people we actually talked to) increased! So, we decided it was time to reach out, expand a bit and Patreon seems to fit our current model really well.
In this global initiation that we are all a part of, all of us are being asked to go deeper, dream bigger and stand strong together.  And, so, we are expanding our circle of patrons so that we may all continue to go deeper together. We're excited to offer patron-only materials through a dynamic process, listening to your input and creating a team to help us shape future materials!
As a Personal Tao patron, we also hope you'll get involved more in the Personal Tao and Awakening Dragon global community through our polls, comments and live stream.
Whether you're backing us for a dollar or a thousand...Thank You.
We're thrilled you're a part of our global Personal Tao community and we look forward to connecting!
Big Love from the Big Island,
Julie & Casey
p.s. If you're not familiar with our work, please check out our 
website
!
Read our 
Blog 
Visit the 
Zen Garden
Be Inspired by 
Inspiration
Peruse our 
Teachings

Check out our 
Services
***
Patreon FAQ
Q:
Does Patreon accept Paypal?
A: Yes, Paypal is accepted!
Q:
Do I have to pay in US Dollars?
A: No, you may pay in any currency! This is a US based website, however, you can use any currency and it will automatically be converted to Dollars.
Q:
Can I gift Patreon?

A: Unfortunately, at this time there isn't a way to gift patronage (pay for someone else's subscription online). We're hoping this will be a feature in the near future!
Q:
Can I stop donating in the future?
A: Yes, you can change or cancel your pledge whenever you want.
Q:
What if I want to make a one time donation?
A: Wow, Thank you! You can make a one-time donation to A Personal Tao from our website here: 
https://personaltao.com/services/support-personal-...


If you have questions about using Patreon or have problems signing up please contact the 
Patreon Support Team
. If you have questions about our page or the rewards please email us directly at
[email protected]
or through one of the contact buttons on our website.
We'll purchase Discourse to create community forums for all of our patrons!
4 of 6
Recent posts by A Personal Tao
By becoming a patron, you'll instantly unlock access to 190 exclusive posts
By becoming a patron, you'll instantly unlock access to 190 exclusive posts