Phntm09
is creating Art & Live Streams
Select a membership level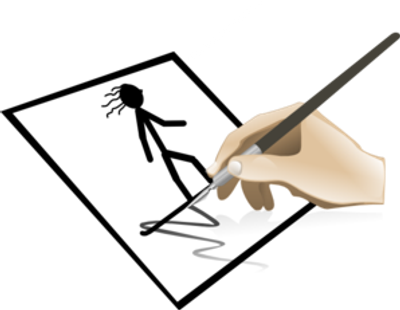 Free Monthly Sketch
Every Month if you pledge $5, You are granted a guaranteed sketch from me. If there's one month where you either don't want one or can't think of anything, you can accumulate up to 3 free requests, but only 3, once you have 3 requests accumulated, you can't acquire anymore until those are used up. Also, PLEASE BE HONEST ABOUT IT. If you already have 3 accumulated, don't try and tell me you never got another request or say you already used up your requests but try and tell me you have another one. It'll make it easier on me and you if we're all just honest here. :)
Includes Discord benefits
Free Monthly Digital Piece (Line Art)
Anyone who pledges $10 will be guaranteed a digital piece from me. With these, just like the sketches, you can accumulate them, but only 2 at a time this time, since these take a tad longer to make. Once again, BE HONEST. It's also going to be a Line Art piece, just in case you wish to color it yourself or do anything else to it. :)
Includes Discord benefits
Free Monthly Digital Piece (Complete)
Anyone who pledges $15 will be guaranteed a complete digital piece from me. Only one of these at a time, these can NOT be accumulated. BE HONEST. It'll be a completely finished piece, meaning it'll be colored, it'll have shading and it'll be signed by yours truly. :)
Includes Discord benefits
About Phntm09
Hello, my name is Zack Foster, or you can refer to me as Phntm09. I am an upcoming potential Twitch streamer and artist! I've heard from left and right how beneficial Patreon really is, and have finally decided to put my foot in the door. I am currently in the works of putting a full commitment into this. As for the live streams, I have a schedule set throughout the week:
~~~~~~~~~~
Monday: Artsy Mondays (Drawing Stream)
Tuesday: Toons-Days (Toontown Stream)
Wednesday: Wild Card Wednesdays (Stream of My Choice)
Thursday: Another Toons-Day OR Co-Op Stream
Friday: Fortnite Fridays (Fortnite Stream)
Saturday: O F F
Sunday: O F F
~~~~~~~~~~
I will also have commission info soon!
Thank you for your time!
Once we reach 100 Patrons, I'll work to see if we can make Thursdays, "Viewer Thursdays." Where you guys can vote on what I do for the stream on each Thursday.
1 of 1