PleasantKenobi
is creating Magic: The Gathering YouTube content
About PleasantKenobi
Hello Boys and Girls, my name is Vince, also known as PleasantKenobi on the internet. I make Magic: The Gathering videos designed to inform, arouse and entertain. These videos vary in format and my creative energies often manifest in differing ways - but by far my most popular series is my hyper-kinetic and slightly eccentric MTGO gameplay in which I shout, swear and rek scrubs. Or get rekt and be humble. 
One of my finest works can be found below. But be warned, the minotaur memes are contagious!
In the last 9 months I have gone from obscure unknown beardy man talking about card games on the internet, to the largest UK based MTG YouTube channel - and I am both extremely grateful for the love and support of those involved, and excited for the future.
I am proud of the silliness that I make, and the growth of my channel thus far - but I want to keep up that momentum, and expand faster. Be better. Be stronger.
All of this takes time, and for the most part, money. Magic: The Gathering is an expensive and time consuming hobby at the best of times. Creating new and exciting content around the game is no different, with content often taking upwards of 10 hours to write, record and edit. I keep getting asked if I can make a video of X, or play some Y on stream - but the long and short of it is that I just don't have enough time to realize all of my own ideas let alone get through the many requests that come my way. Patreon, and monetizing this creative effort could help to change that. 
So this is where you, my adoring public (or apprehensive viewer) come in. With your backing and support, I can invest money back into the channel to help improve the quality and quantity of content.
For just $2 a month you can join the Cult of Kenobi, and hang out with us in Discord - talk about Magic, memes and all things inbetween. $2 is more than what 1000 monetised views would bring me on YouTube, so it makes a huge difference. There are of course bigger tiers, that can be found in the side bar to the right.
The end goal, or pip-dream as it were, would be that this Patreon generates enough income for me to be able to do this full-time - to make regular Video content, weekly podcasts, stream more, play more decks, make highly polished paper gameplay and maybe even branch out and talk about video games and movies once in a while.
With your help, I can make more content. And what more could you want in life than more beard, and more Vince?
Thank you, you beautiful bastards, and I will see you on the Discord.
Select a membership level
Ad-Blocker Absolution - Thank You!
You are forgiven for your use of AdBlocker when watching my videos on YouTube
You are officially giving me far more money than an ad-subsidized views ever would - so thank  you from the bottom of my cold dark heart.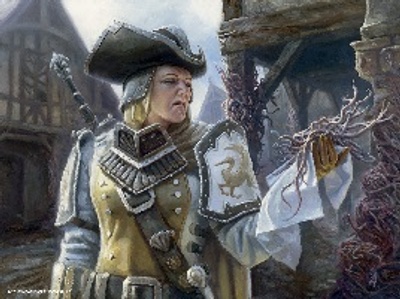 Thraben Inspector - come hang out
You are absolved of all Ad Blocker sins as per last tier.
You are officially given the title of Thraben Inspector within my cult of personality. Don't act like that isn't cool.
Exclusive access to our Discord server: PleasantKenobi's Wonder Emporium, so come hang out and chat about Magic, bees and whatever takes your fancy.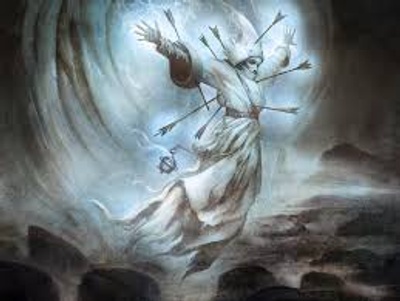 Selfless-Spirit
All previous rewards: Redemption of AdBlocking sins, a sweet title (Selfless-Spirit), and access to PleasantKenobi's Wonder Emporium (discord server)
You will get to vote, once per month, on the Donation Decklist List, for decks that I will play on stream.
This feels like a million miles away. But at this point I will sit down with my wife and talk about the possibility of committing to this content creation malarkey as a full time job. 

The exact ways in which this would manifest on the channel depends upon what is doing well on the channel now, and in the future. But a two Gameplay Videos, a weekly stream, a weekly Podcast and monthly live gameplay would be quite the full time work schedule.

Put me through my paces. Work me harder daddy.
3 of 3
Recent posts by PleasantKenobi