Princess Skye
is creating Digital Works and Comic: The Legend of Kumari
Select a membership level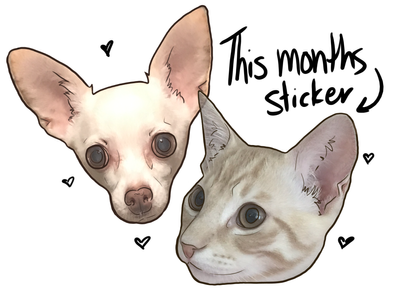 Subject
Thank you so much for the support, every bit helps!

Rewards:

Access to WIPs, finished artwork,and some Patreon only works!
Full and exclusive access to process videos! (Posted nowhere else but here!)
Coloring pages released every month!
Behind the scenes on upcoming comics including character sketches, early access to pages, and more!
Tips, tricks and maybe even some fails from a freelancer in training!
Included in a Patreon only chat that discusses what you might want to see from me next. (Always open :) )
Gets first notice to when commissions will open and first choice!
10% off any commission of choice for your first 5 commissions!
Monthly Stickers shipped to you!
About Princess Skye
Who the heck are you?
Hello! My name is Kaela, though most of you may know me as Skye or Princess-Skye from Deviantart. I am a wannabe freelance artist and animator/ storyboard artist. Recently, I have Graduated with my BFA in Drawing and Painting at the University of North Texas. 

OK...what is this Patreon thing?
Patreon lets you become a patron of a creator on your own terms. You can pledge any amount you like, for as long as you like, and gain rewards for your kind service. You're charged once a month, at the end of the month. You can change your pledge at any time. Patreon is designed to be a long-term way to support the creators you love. 

Cool. Why should I pledge? 
Every little bit helps me be able to reach my goal of doing what I love so much full time. (It also means you get to see my work faster :) ) All the money raised will go towards restocking art supplies, paying for my education, or simply getting me by for the next month on rent.

So please scroll down to check out what you will get acess to! Don't forget to look over at the goals ;) more rewards will open up as I reach each of them!


Start up a monthly Patreon only stream for all subscriber that will consist of sketch requests or even fully colored pieces requested by my lovely Patreons
1 of 5
Recent posts by Princess Skye