KaiserBeats
is creating Video Games & Entertaining Content
Select a membership level
The New Kid
A Thank you for being so generous, Its not really rewarding, but hey, at least your generosity can lead to my goals!
Kaiser Mania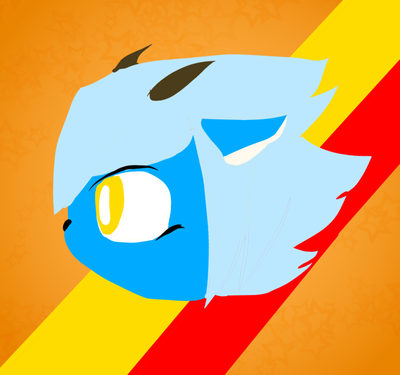 Gain access to exclusive information on the game development progress and other prizes!
Includes Discord benefits
Local Hero
Gain access to exclusive information on the Game Development Progress
Includes Discord benefits
About
Hello my name is Colton Pense, but you may know me as KaiserBeats on YouTube, I make arrangements of songs from video games and i also do livestream gameplay content like potentially being focused on a variety of modern gaming as well as retro games via emulations.. I also do Game Development as for awhile now, as I have been working on a passion project simply called Kaiser: The Chaos Clockworks, and while many people think i get confused for having me as some character in the titular name, Kaiser: The Chaos Clockworks and KaiserBeats are not the same thing just so everyone is aware
Many of you guys think however, that doing game development as well as doing these 2 types of content is rather tedious, but I will admit that i am definitely not a multi-armed being capable of doing these things, but doing all of these as a passion and for fun are usually my kind of cup of tea..
Now with that aside, here are some details for the game project I've been working on alongside some of my friends who are helpfully along the ride when it comes to development..Kaiser: The Chaos Clockworks
is a 2.5D Hybrid plat-former. Starring the Titular Protagonist; Kaiser Leospike, a not so wise of an average hero, Happens to walked himself into a crossfire from an ancient war from a past far ago. Finding a mysterious yellow gauntlet and an robotic AI sealed within it, Kaiser now must use the best of the gauntlet's abilities to put an end to a never ending war against a being of pure malice dubbed Chaos from consuming the world. with an unfolding story and a unique cast of characters, Chaos Clockworks will make sure everyone will play til the end!
MEET THE TEAM
Colton Pense
Diagnosed with High Functioning Autism and ADHD (Attention-deficit/hyperactivity disorder), Colton Pense is a proud newbie game developer as well as a gamer at heart, he has been playing games since 4 years old... He had seen and somewhat experiences the ups and downs of game development since the early 2000s, He hopes to shed light to the game industry by showing that games isn't just about the money or "disrespecting a game franchise", but the passion and effort between as a team as well as friends, family, fans and amongst all, respecting your games as not just a franchise, but a game that what made a company, a "company"
He also does youtube content from time to time as the personality KaiserBeats and just loves to cut slack on most of his time playing video games and enjoying life with friends and family
Nicholas "Wizeman" Tisdel
A college student and friend of Colton Pense, they met through a discord server and ever since, they've been working together, Nick is the model artist and behind all the character models as seen so far
"LandyRS"
Landy is another good friend to Colton, He is a core sonic fan at heart, and is an amazing music composer as well as an aspiring Voice Actor. Landy provides catchy tunes that will just keep your heart pounding for more!
He owns a soundcloud and has worked on many sonic the hedgehog fan projects before he joined Colton's Ragtag team of friends as the game's composer. He is also currently working on his personal fan project, "Sonic: Shattered Realities"
The Goal to reach our monthly funding goal for continuing developing more features for Kaiser: The Chaos Clockworks!
1 of 1
Recent posts by KaiserBeats