Pyrostasis
is creating Gaming Videos!
Select a membership level
Pyromaniacs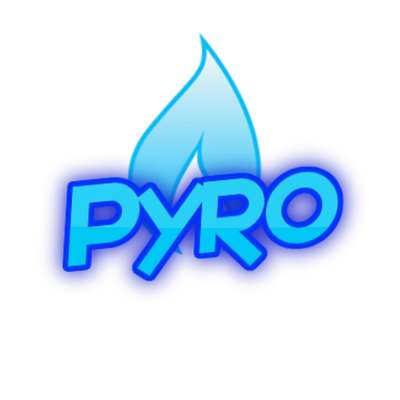 Become a Pyromaniac Patreon member!
Sign up to help support me in doing what I do. All funds go towards paying my bills and keeping my butt in the chair squealing like a girl and dying horribly for your amusement.  As a reward for your support you'll get access to the following features!  
Early Access videos on youtube
Discord Private Sub Server
Green Discord Color
Let's Play Poll access for the next game on YT
Includes Discord benefits
About
What is up pyromaniacs, Pyrostasis here!
And welcome to my Patreon page
First of all, I want to give you an awesome pyromaniac welcome and throw some fireballs your way for coming here to support me and keep my butt in the chair, squealing like a little girl for your amusement. Ok, maybe some context would help...
What exactly do you do?
I'm a Youtube commentater, Twitch streamer and all round GAMING MACHINE! I have 2 youtube channels that I upload daily content to, to keep you guys entertained, as well as a twitch channel on which I stream...Every. Single. Day. I also own multiple servers that run 24/7, including Minecraft TDKPrison and an ARK donor server.
Twitch: Pyrostasis
Here is where the live action is at. I stream all types of games, whether it be early access, a Throwback Thursday blast from the past game, or getting struggle snuggled in a corner in the Minecraft 'Kill Pyro' event every Saturday on TDKPrison. Here you'll get the full, first-hand experience of a warm Pyromaniacs' welcome.
Youtube: TDKPyrostasis
This channel is dedicated to let's plays, early access, and games of the past. I upload videos daily, to suit everyones preference. Whether you want to marvel at the glory of Scottish Jesus, watch me run around in circles crying to escape the unkillable spider psycho in Evil Within, or just enjoy a variety of content, you can find it all on my channel.
Dammit Cletus, get to the point!
When all is said and done, I couldn't do this job without your support. You're the best community around and I'm happy to call you my awesome Pyromaniacs. Like most things, the work I do to keep you guys entertained comes at a cost. Servers cost money, and we have a dedicated staff team working around the clock to keep everything running smoothly and provide a positive, enjoyable atmosphere for all members. There is also the cost of games, hardware, and keeping a roof over my head, food in my mouth, and my butt in that chair to be able to keep bringing content to you guys.
This goal will cover the rent on my house one of the major expenses I have to meet each month
1 of 2
Become a patron to
Unlock 56 exclusive posts
Connect via private message
Recent posts by Pyrostasis