Rachel Laven
is creating new music
By becoming a patron of Rachel Laven you'll be an active participant in their creative process.
Select a membership level
Boot Socks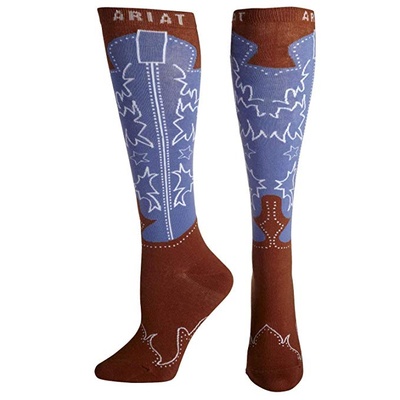 Boot socks are one small thing that really make a difference!
- You will receive access to all Patreon posts!
Baby Boots
Let's face it, baby boots are probably the sweetest things you ever did see! 
- You will receive access to all Patreon posts!
- After 6 months, you will receive a postcard from me to you in the mail!
Durango
Durango's are the perfect starter boots: they're stylish, super affordable, and often made with rubber soles so you don't go slippin' and slidin' your first night out.  
Here's what you get:
- You will receive access to all Patreon posts!
- You will recieve an Mp3 of each track released in your email inbox.
- You will receive a postcard from me to you in the mail!
About
Hi, I'm Rachel Laven.  I am a working musician that has embarked on an exciting journey overseas.  I am from San Antonio, Texas and tour all over the world, however as of August 31st, I packed my life into storage, packed two suitcases and a guitar and moved to the United Kingdom!   My husband is studying at the University of Leeds for his Masters, while I tour Europe, write, and record songs in our little flat.  I plan to record an acoustic album called The Leeds Sessions over this next year and I need your help to do it! 

 
What's Patreon?
Patreon is a new platform that allows me to share this new experience and new songs with my fans back home while I'm overseas.  It will also help me fund the production of my next album.


If you like the music I make and want to support me in creating more of it, Patreon is the place.
Just click the big pink "Become A Patron Button" up there to the right to get started!
What I Will Release On Patreon:
I will release recordings of new originals, old faves, and covers and you will receive access to them months before the general public or sometimes even exclusively.  I will release videos from my travels, and of performances here, and written updates as well.  There are also other perks of joining my Patreon apart from what I post to the page.  There will be new merchandise, tickets to shows, postcards and more! Just take a look at the tiers to the right to see what feels like the best fit for you.
At the end of my time abroad, I will release an album, and you will receive it first!
The following is something I read on Rebecca Loebe's Patreon that I found perfectly sums up why Patreon is such an excellent tool and why I want to use it as a platform for sharing my work. You should check out her page as well, she's wonderful! 
https://www.patreon.com/rebeccaloebe
------------------------------------------------------------------------------------------------------------------------------ 
Something I love:
What I love about the basic philosophy of this site is that I'm not asking any one person for a bajillion dollars.
Don't get me wrong - if you have a bajillion dollars and would like to share them with me, I'd be thrilled to turn those dollars into art.
But the main idea behind Patreon is that
if a lot of people contribute a little bit every time I make something, those little dollars can add up to a strong base of support.
That strong base provides me with the stability I need to feel comfortable spending long hours flailing around in the muck of the creative process, panning for gold.
Patreon is a safe, fun, comfortable and cozy little corner of the internet where I can interact more personally with people who feel a connection to my music.
How Does It Work?
As a Patron, you decide how much you'd like to pay per release, starting at $1.
All Patrons receive access to all posts, regardless of contribution level
Some of these releases will be exclusive to Patreon and some will also be released to the general public. All of them are made possible by the support of my champions here on Patreon.
As soon as you sign up to be a Patron you'll have access to everything I've released on Patreon so far!
Patreon is the center of my creative universe, the gathering place for my community and the best place for you to participate in the process of bringing my music into the world.Funny thing is, this is nothing new. Artists have been supported by Patrons for centuries and my career has always been a collaboration with my audience. I'm so very grateful that you're a part of my life and my journey as a working musician and I'm thrilled that you may be thinking about joining me on this exciting next step.------------------------------------------------------------------------------------------------------------------------------
Like I said, she's brilliant. 


Anywho, I would like to formally invite you to join me on this adventure and the best way I can think to do this is to join me here on Patreon.

With love and gratitude,
Rachel 

ps. If you have any questions or concerns please email me here: 
[email protected]
When I reach 100 patrons I will launch new merchandise!
1 of 1
By becoming a patron, you'll instantly unlock access to 7 exclusive posts
By becoming a patron, you'll instantly unlock access to 7 exclusive posts
Recent posts by Rachel Laven