Rand Law: Author - Martial Artist - Master of Adventure
is creating Books and Blogs
Select a membership level
Page of the MAKA KNIGHTS
Thank you message and you will have photo opportunity should we ever meet at an event!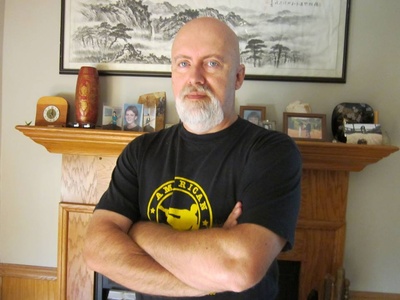 A Squire of the MAKA KNIGHTS
 For all my fans on Patreon, my deepest thanks for following my stories and blogs. I will answer your questions about my books and martial arts. Plus you will be able to read my private blogs or sample chapters from upcoming new books.

MAKA KNIGHT
 For all my fans on Patreon, my deepest thanks for following my stories and blogs. You will enjoy all previous benefits, plus I will list your name on a thank you page in my books.  Also I will add an audio edition of each book as they become available that you can listen to for free on Patreon. 
About Rand Law: Author - Martial Artist - Master of Adventure
Hi, my name is R. D. Lawrence. I write under the pen name of Rand Law. Almost everyone I know calls me R.D. at least friends and other martial artist do. I have dedicated my life to training and writing about the martial arts and now fiction. Before that I worked in law enforcement, personal protection, business management, charity fundraising, farm labor, construction and as a paper boy primarily in reverse order but not exclusively so.

For years people from around the world had followed my writing on my old blog page but now it's time for a new start on Patreon. This new start began with the Derek Chin an extraordinary San Francisco realtor. Derek is a martial artist studying Jeet Kune Do (Bruce Lee's art), under the guidance of the great Tommy Carruthers. 

For being my first patron I wrote a character based on Derek into my story-line, but I now have new rewards in place. Please let me know if you have read any of my fiction or nonfiction books. I would love your reviews, receiving five stars makes my day and written reviews are a fantastic encouragement!

As I might have mentioned I write action adventure stories about warriors that are learning you can not control life but you can learn to control yourself. The Mystic Dream Walker series is an adventure filled with action, humor, intrigue, martial arts, and a bit of a love story. It also has an essence of fantasy paranormal power.

It has been found that reading fiction has value as it helps stimulate brain function. Writing and martial arts are what gets me up in the morning, (well that and the wife). I also like playing the cigar box guitar and the harmonica, but no one else does.
My background in writing started first as a reader. I use the Lee Stanislavsky method with my writing. I hold ranks in several martial arts but I now focus primary on kempo. One of the greatest lessons martial arts have taught me is to follow your dreams.
  

When I reach $1000 per month I will add a Tokoshi Kempo video each month.
1 of 2
Recent posts by Rand Law: Author - Martial Artist - Master of Adventure