Jessica
is creating Comic's, art and writing
Select a membership level
Tip Jar
If you donate a dollar, I would be completely grateful, and in order show my gratefulness You will have access to patreon only posts.
early access to born damned comic
in this tier you will have early access to pages of my creator owned comic born damned
behind the scene's
In this tier,
Not only will I still definitely be completely grateful but you will get access to some bonus material of my work that I will provide when ever I can, such as  sketch's, character design's and some doodles before they are released.
About
Hi, my name is Jessica and I am, a new to the scene, freelance writer and artist. 
I write horror type stories and sometimes even draw them. I like doing other things artistically such as painting, creating illustrations both digitally and traditionally, to even sculpting. But, lately its been a combination of writing and creating comics because it allows me to put my most vivid imagination to work and create worlds beyond our own - or, right here in our very own backyard, like my current creator owned web comic series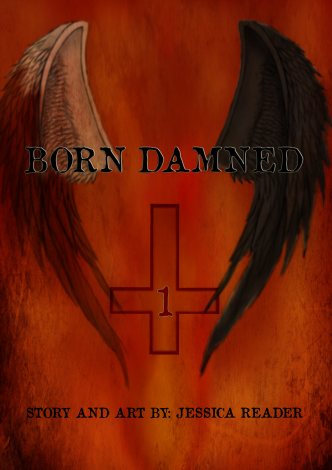 Synopsis: Hazael (Haz) Davis, who was born with special gifts
allows him to act as a consultant and private detective for the living, dead, and sometimes, supernatural beings. His 'gifts' lead him down a rabbit hole...to find out more about his gifts and mysterious past, which some might say are supernatural...

Sad and usually very serious topics, you can find all of it in my anthology, Death, touching on  suicidal tendencies, murder, and the psychological workings of the people who do it or on the recieving end of it.

But, all in all, for each pledge that you make to this page, not only will you be able to gain access to early postings of my work and other little tidbits such as videos and what not, you will also be able to walk away with the good feeling of knowing that you were able to help someone with achieving their dream of being an artist and a writer. 
Anyway, if you have any questions please feel free to ask. :D
okay I  think this is a better goal at the moment but anyway with this amount I can get a subscription to my main website and start updating it again. and add some cool tidbits to it like making a proper home for my projects like born damned to name a few?
1 of 1