Religion Called Art
is creating a warehouse of worship for new ideas in New York City
Select a membership level
FOUNDING ARTNERS
All-Access Artnership:
- Group Meetups
- Sunday Services
- Daily Classes
- Weekly Podcast
- Weekly Voting
- Daily Audiostream
- Monthly Newsletter
About Religion Called Art
(optional background music)
THE TEN CO
MM

ART

MEN

TS


1.
GATHER ALL PEOPLE
2.
RENT A WAREHOUSE
3.
BUILD OUR CHURCH
4.
SUNDAY SERVICES
5.
SUNDAY SCHOOL
6.
DAILY CLASSES
7.
AA MEETINGS
8.
PODCASTS
9.
VOTING
10.
ART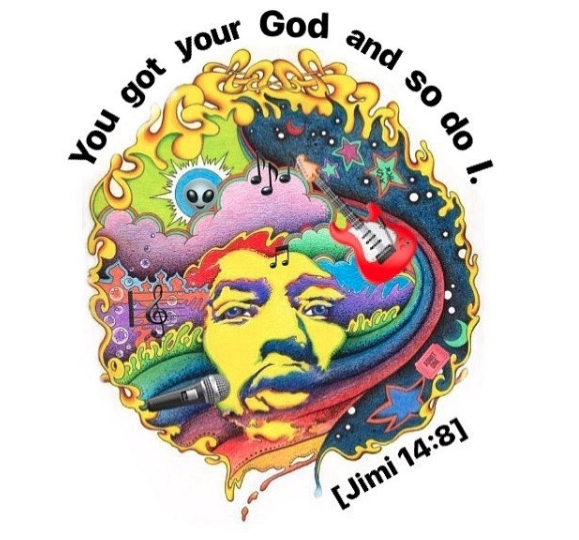 1. GATHER ALL PEOPLE
So one definition of religion is a pursuit to which someone ascribes "supreme importance." Therefore, our supreme importance here can be; a strengthening of humanity through the appreciation and expression of new ideas.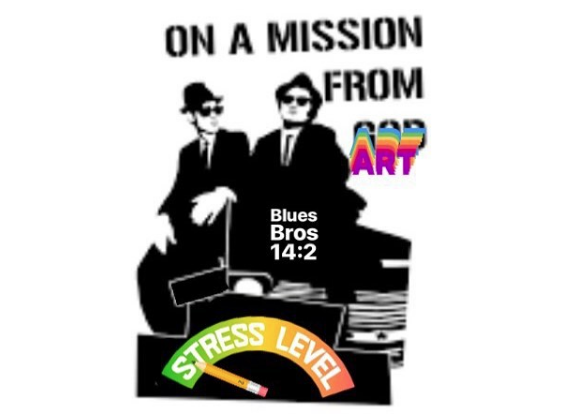 2. RENT A WAREHOUSE
In the creative capital of the world, New York City! Also happens to be the worship capital of the country (per square mile). So until we reach this milestone, maybe we'll collab on a few songs with our neighbors?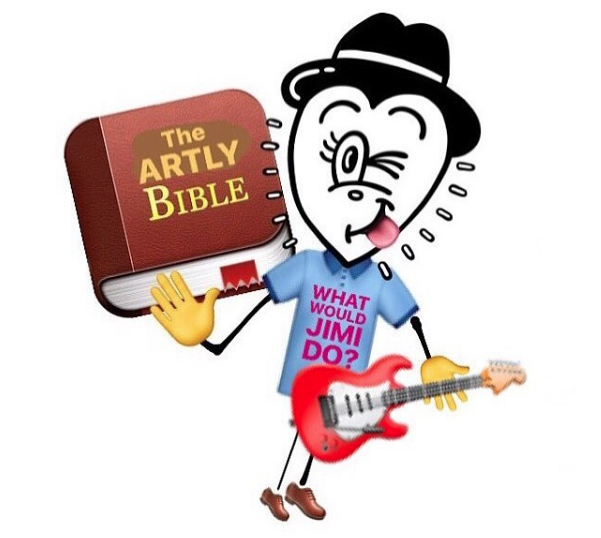 3. BUILD OUR CHURCH
Thou shalt come together and create a diverse space of worship (and workshop) for all to access. Maybe we'll put a recording studio, a dance floor, a movie theatre, a stage, a library, a half court, a green room, a wood shop, a lab for science, and what else?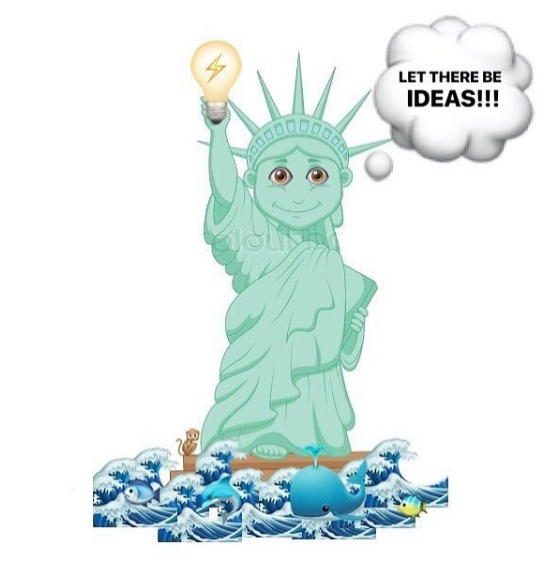 4. SUNDAY SERVICES
Starting at noon let us say, spray and play our prayers, to the almighty ideas of Art! Thy bolts of lightning striking from anywhere and into our minds like magic. Then onto our hearts for feels!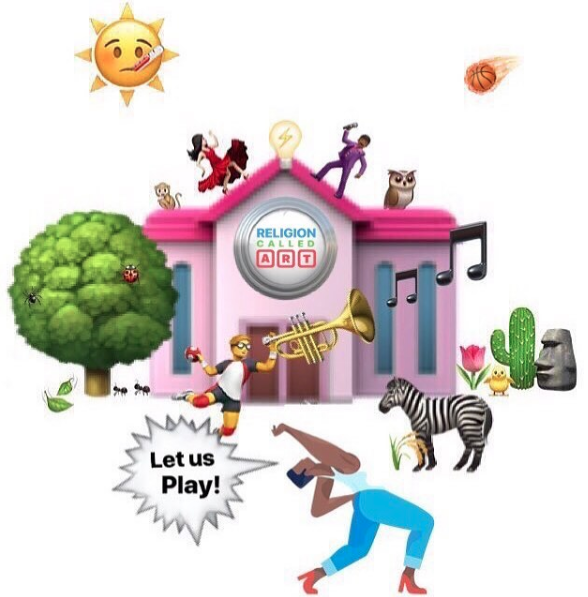 5. SUNDAY SCHOOL
This could be the most important part of the whole project. Letting the kids of the world know of this religion called Art, and how it could in fact be the oldest religion on Earth.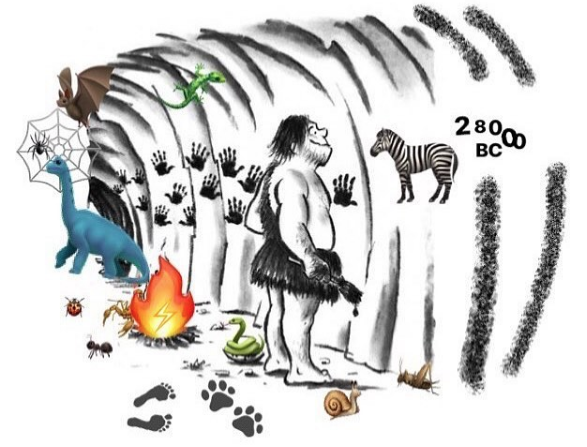 6. DAILY CLASSES
Signups posted on Patreon each week. They will consist of many different kinds of Art, taught by many different kinds of Artners. An entire spectrum of expression, to experience and enjoy.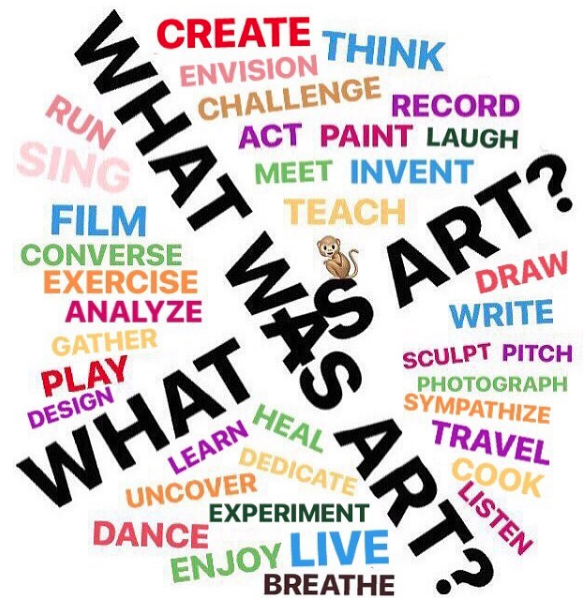 7. AA MEETINGS
A couple nights a week we'll gather up and shed ideas that we're addicted to. The goal here is to let go and let Art do her thing. Freeing ideas and stories of all shapes and sizes, to attract light-minded creators to collaborate with.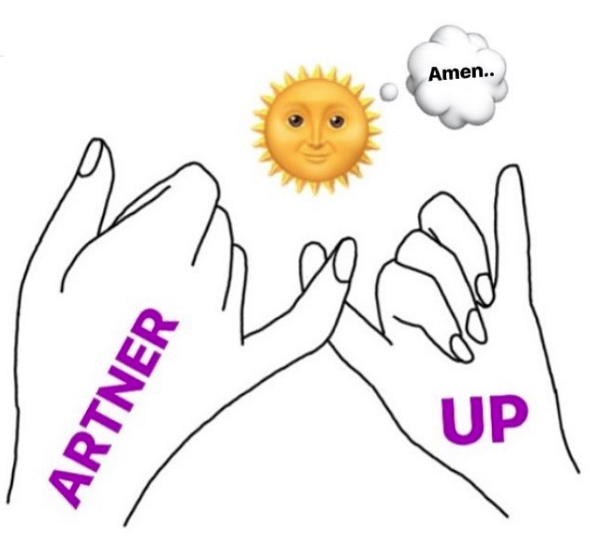 8. PODCASTS
Each week our podcast will play a new collection of ideas from our meetings. By recording these lightning bulbs, we can then blast them into our congregartion, for everyone's experimentartion!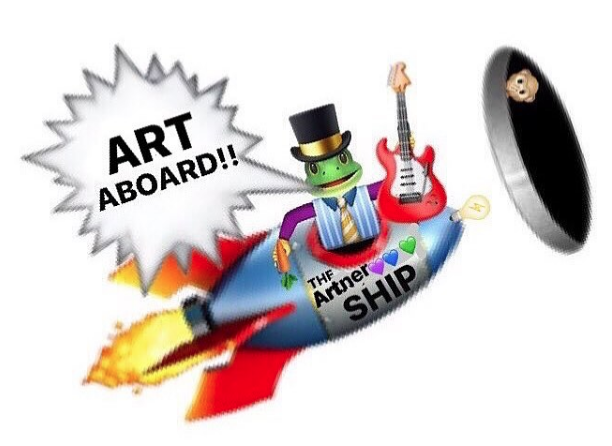 9. VOTING
At the end of each week, we can decide together which idea(s) to turn into Art (grants). Voting will be our weekly practice of becoming one voice again. A sacred ritual here, for all ages.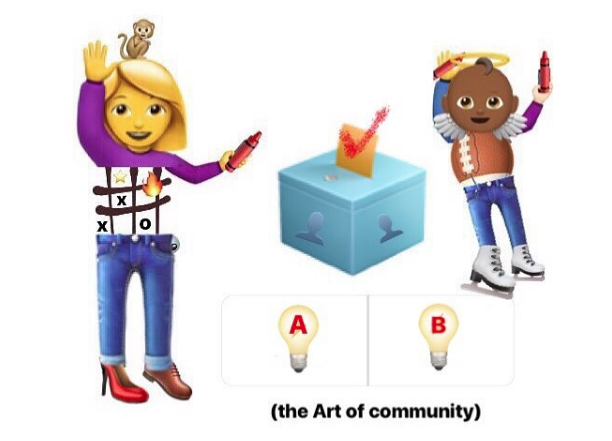 10. ART
Like all religions the belief is in creation. However here, the belief is in the ideas
behind
the creation. An infinite cycle of new ideas just waiting to be recognized, realized and expressed, finally under one roof. Under the one true Art!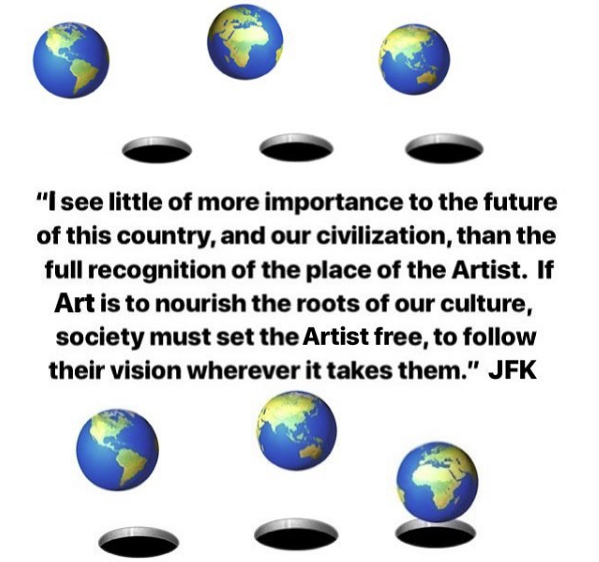 MILESTONES...Level 1:
250: 1st Artner Meetup (Launch Party)
Level 2:
1,500: 1st Sunday Service (2nd Launch Party)
Level 3:
3,000: 1st Full-Time Artner (Street Preacher)
Level 4:
6,000: 2nd Full-Time Artner (Street Preacher)
Level 5:
16,000: Warehouse Rental (Sign a Lease)
Level 6:
24,000: Design, Services, School, Class
Level 7:
50,000: AA, Podcast, Voting, and Art.
Level 8:
100,000: Send out Missionartners.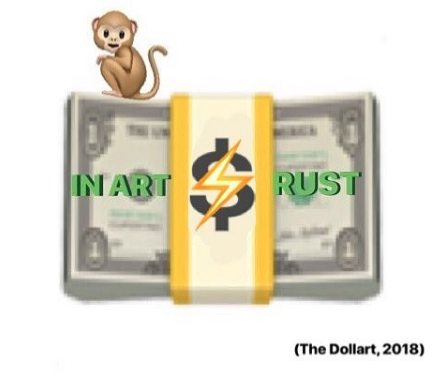 STREET PREACHING...
Street pitching will be our only form of Artner outreach. It's a full-time position that entails meeting beautiful strangers, on the streets of beautiful New York/ Having wonderful conversations, about all the wonders of Art! And at one dollart per month, anyone can join. Anyone can tune in too, from 9-5/ M-F for an audio livestream (proof of play).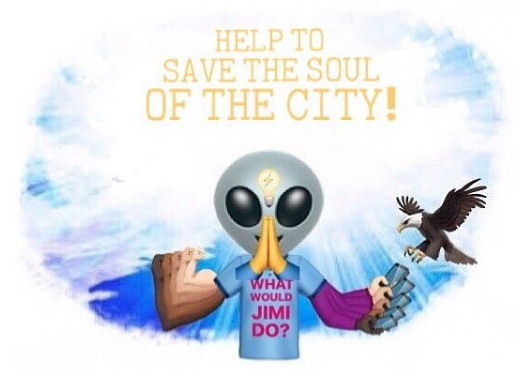 PROJECTIONS...
At 500 people met per day (60x8), that's 10,000 street meetings a month. If only 20% of us become Artners, that's 2,000 Artners a month. 12 months later and we are 24,000 Artners strong. So it'll probably take a year to get this project up and running. (This does not calculate for Artners who want to pledge more than one dollart per month.)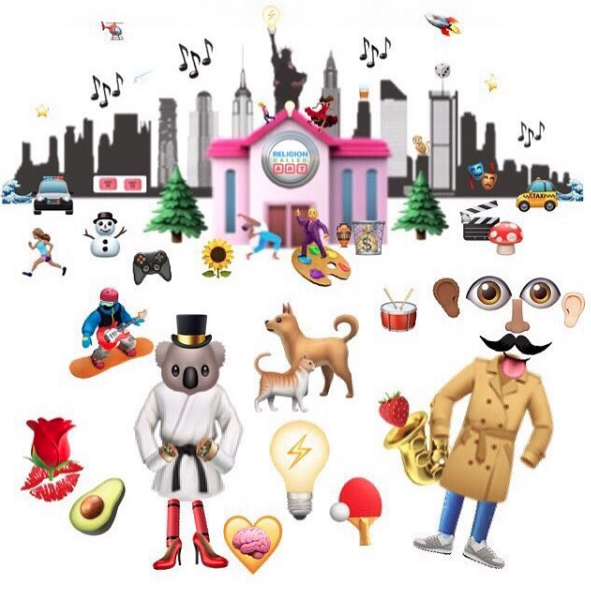 MY RESUME...
For the position of Street Preacher
EXTRAS...
- Religion Called Art to be a 501(c)(3) non-profit organization
- NYC monthly min. wage: 15hr: 150d: 750w: 3000m (
source
)
- Monthly bank statements to be posted for transparency here
- Live audiostreams everyday there is not rain (via Facebook)
- Wall Street Wednesdays to talk money (#1 global religion)
- Everything here subject to improve by vote (via Patreon)
- This project will essentially be like YMCA but for Art.
- Advertisements and merch, forever never.
1ST ARTNER MEETUP
(Launch Party)
1 of 8
Recent posts by Religion Called Art