Richard Bivins
is creating Vigilante Justice + Post Apocalyptic Novels + Lowcontent Books
Select a membership level
Curious Reader
Thank You.    You love to read new stories. As one of my Curious Readers, I'll send you chapters of my novel as they're written. 
Avid Reader
Double Thank You!!   You can't get enough! Stories and e-books are your things. Become one of my Avid Readers and I'll send you new chapters as I write them AND a free digital copy of my next book when it's released. 
Voracious Reader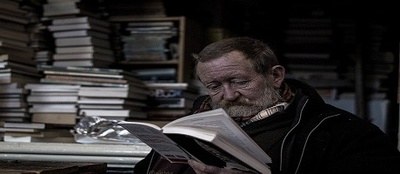 I'm honored and I will honor you with everything above,   PLUS a  copy of each new paperback I release.  
About
Who Am I?

Hello and welcome!
My name is Richard Bivins, though most of my friends call me Rich and very close friends call me Richie. I'm a writer of fiction and I create screenplays, novels, and short stories in several genres.

I enjoy writing in the Pulp Fiction style and you will see many of my pulp-styled stories here on Patreon.

I have no real expectations from Patreon other than to grow and expand my fan base, of which my mom is my number one fan, or so I'm told. Your support means a lot to me.

I have high hopes for 2020 and beyond. I'm nearly finished with the 3rd book in my Julian Beck Adventures and I have 3 more outlines I'd like to complete in this series before the end of the year.

Writing is my drug of choice. Several years ago I was diagnosed with Myasthenia Gravis, which is a chronic autoimmune neuromuscular disorder similar to Multiple sclerosis. Most days are tough on the body but as long as I'm writing, my mind is strengthened. 
 
Why Patreon?

Up to this point, I've been working as a freelance writer investing upwards of 15 hours per day to my clients in some manner, either writing for them or seeking them out. This leaves me very little time to pursue my passion for fictional projects.

Patreon is hopefully going to change this for me. With support from my patrons, I will be afforded more time to write what I love to write, FICTION. I've been a storyteller my entire life but freelance writing offers very little wiggle room in that area which makes writing feel more like a JOB and that sucks.

Every successful person I've ever talked to offered, pretty much, the same advice, "Do what you love and you'll never have to work," or something like that.

Patreon will help me achieve the best of both worlds; work that I love and the income to survive.


When I reach 50 Patrons, I will do a happy dance and will put it on video for all to see.
1 of 3
By becoming a patron, you'll instantly unlock access to 2 exclusive posts
By becoming a patron, you'll instantly unlock access to 2 exclusive posts
Recent posts by Richard Bivins