Richard Wyndbourne Kline
is creating scholarly research and literary fiction.
Select a membership level
Inquirers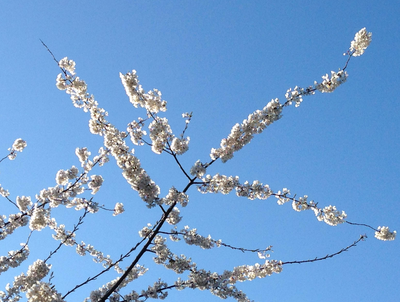 Those who become Inquirers are looking for original methods of analysis and new insight into the processes which drive current affairs and historical outcomes.  You will receive unlocked access to exclusive posts on my Patreon page.  At this time, these posts will be principally concerned with the action of syndynamic moment in actual events, past and present.  
Cognoscenti
Those who become Cognoscenti are looking to pursue their own analyses of events and societies of this time and of others.  Some of you may already be doing so, whether in commentary or by research of various kinds.  Several times a year at least, you will be able to download here complete studies I have done with models of syndynamic moment or other forms of inquiry.  Some of this material will have been issued previously in serial blog posts but offered here in its entirety.  Other presentations will be original to you as my supporters here at Patreon.  And DON'T just take my word for it:  take the interpretations I make available and apply them yourself to event data to verify or extend your conclusions, or raise your own questions.
About
Hello, friends. I am Richard Wyndbourne Kline. Some of you have already encountered my inquiry, commentary, or belles lettres inventions elsewhere. My scholarship on matters both ancient and current is concerned with reasoned, fact-based analysis of history and society. I am convinced that powerful models of society are both possible and necessary; that their use can aid social justice, make for better policy, and facilitate more wisdom and tolerance in perspective rather than less. And that grubbing about in the loam of human events is interesting, and can be fun. For those of you looking for insight who also savor an idiosyncratic view, you've come to the right place!

I am a writer and an interdisciplinary scholar; a working civilizationist, and an accidental novelist. A resident of the North Left Coast of the USA for above thirty years, I graduated from The Evergreen State College with a B.A. in theory of history and the history of ideas. When not attempting to unbraid the wynds of historical vectors or giving the wheel of social change a push, I concern myself with the poetry of the ages, fine wine, and the colors of the day.
My research interests include:
❖  historical modeling and theory, with attention to trajectory analysis, oscillation effects, and network propagation functions
❖  cognitive systems as state spaces with geometrical and categorical properties together with network effects, and self-organization in cognitive operations
❖  emergence, propagation, and systemic organization in natural and social systems, at all scales, in all fields
❖  reconstruction of archaic conceptual systems, and population modeling in Classical and Deep Antiquity, with particular regard to concept propagation, actual migration, and linguistic change
❖   the rhetoric of argument in analysis and theory
Extant political and governmental structures---parochial, legalistic, tied to vested interests, adapted to peak resource availability---are presently incapable of cogent response to the worst issues in the trends of our times. We must break the frame of our understanding of society, and thereby of our options within it, if more than squalid survival of the richest is to ensue. The conditioned glamour of limited agency, communal advantage, profit as god, and consumption as salvation has to be demonstrated as situational and hence optional, that a decision context defined by inspiration, solidarity, needs, and goals gains space to propagate viable alternatives. The work which I pursue is transformational of our most basic understanding of mass societies and personal lifecourse, and may serve as the thin end of the wedge for different conceptions of what it is we do, and so can do.

Those of you who follow contemporary commentary will understand too well that not all opinion is informed, not all information is valid, and not all validity is relevant. Those with experience in academic research grasp too that the volume of effort and publication there vastly exceeds the leaven of lasting insight or sustainable theory on offer within the whole. In most venues, entertainment value aside, noise routinely exceeds signal. Not so here. In the informed views I pursue, I cannot promise to have the 'right' answers but I do endeavor to be insightful, and above all I strive to ask the right questions (or better ones at least). Engaging with "what actually happened" in any place and time, to the extent to which one can, is essential in this. I can state that the observations I present are both original and at times powerful; that they are evidence based, and argued fairly to that evidence; that I present nothing I believe to be without good foundation even if some of the hypotheses I propose or may choose to discuss are surely controversial, and seldom conform to established paradigms.

My immediate objective is to complete and bring to publication a text on modeling historical oscillations at societal scale, The Jagged Spend: Pattern in History. Year on year fluctuations and swings on to century length and more alike have defined regularities which can be isolated, compared, and to a degree anticipated in their broad quality of moment if not in their unique events. Periods of, for instance, revolutionary agitation in modern Europe, state collapse in Mesoamerica, or eras of political reform in the United States amongst many other outcomes can be reliably isolated in time and moment on the grounds of structural patterns which are quite distinct from the motivations and intentions of the policy actors and publics involved. The analytic power which follows from effective models of these functions is profound, indeed is transformative of one's comprehension of society in my experience of this research.

I am one man alone in this, however, without grants and with penny-scale resources. Every hour I spend working to keep a roof over my head, which I must do too, is an hour stolen from completing work on cogent historical comparison and immediate policy commentary which both have value to others beyond my personal curiosity in these issues. These circumstances haven't deterred me through thirty years of concentrated work, but they have delayed my bringing that work to you and to others. The prospect of dying in poverty is too real---I am past young---but one acceptable if, when, and as I can put these analytic methods into the hands of others in usable form.

This is where you can help. I ask those of you who believe in the power of the analyses I present, put your interest and delight to work and become a patron of my research, so that with it we can refine our understanding of society and our ability to change it for the better (more often than for the worse). With your backing I can devote more effort to perfecting these concepts and tools, and to disseminating them to you and to a wider public both; on the net, in print, and in person. Time is too precious for daily content to be presented here, but commentary and updates will be posted more on a weekly basis. Beyond this, complete studies and extended discussion will be available here periodically to those of you who become supporters. And I'll bomb a bon mot or poetical confection on you from time to time, too. I welcome the support of any and the interest of all.  

Goals:  When and as I have manuscripts approaching completion, or presentations in the offing which you may find of interest, I will post updates here, for your information or further backing.
Recent posts by Richard Wyndbourne Kline