Rina-ran
is creating Digital Art and Comics
Select a membership level
Art Tier ♥

♥ Access to the feed of course, including special giveaways and discounts on commissions.  
Specials
♥ Occasional discounts offered
♥ First view of anything I'd sell. Commission slots, YCHs, or Adopts
♥ Fan pick polls on what to draw next.
♥ Front of line privileges if I offer freebies in streams.


VIP Tier ♥
♥
Previous tier rewards!

♥ Able to request .psd, .sai, or .clip of any image.
♥ Request for Art tutorials.


Monthly Sketch ♥
Limited (8 of 10 remaining)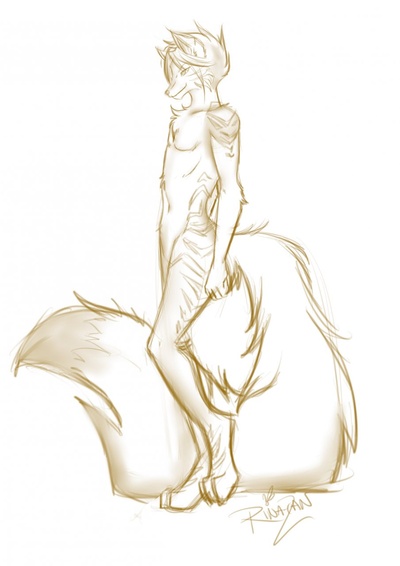 ♥♥♥! Single character sketch!

> Must Message me here within the month you want the sketch.
> SFW Only



About
♥
Instagram
♥ Twitch ♥

Commissions:
Price List


Greetings,
I'm Marina- or as the internet knows me, Rina-ran. I'm a digital artist who enjoys creating characters and stories of all kinds. My work can be found in several places, but I've linked to the most well known and diverse ones up top. I adore original characters and alternate versions of fandoms, but nothing really holds me back from drawing anything.
I have passionately been drawing since I was in the 4th grade, inspired by shoujo manga and monster games like Pokemon and Digimon. Since then, I've become and adult and work a desk job while also being in the Navy Reservist trying to keep myself afloat (yep, bad joke intended). I would love to put more time and love into my comic ideas and developing my artistic knowledge further.
I really do enjoy doing requests when I have time. If everything kicks off well, I will put some earnings to a Twitch.tv subscription so I can do monthly request streams!
♥My Sincerest Appreciation!♥

Thank you so kindly for your support!
With your help, I can dedicate more of myself to what I love to do and
share it with all of you. I hope you enjoy what I bring to the table!
Please feel free to contact me with Questions, Comments, or Suggestions.
Once again, thank you!


Want to tip instead of becoming a Patron?
How about
buying me a Coffee?
Monthly freebie streams! I'll sub to Picarto.tv for fancy private parties featuring me on mic to answer questions or general chit chat. Best off, free drawings will be passed out like candy!
1 of 3
By becoming a patron, you'll instantly unlock access to 49 exclusive posts
By becoming a patron, you'll instantly unlock access to 49 exclusive posts
How it works
Get started in 2 minutes