Roberta Smart
is creating Inspiring writing, art, video, community
Select a membership level
Tip the Writer
Limited (49 of 50 remaining)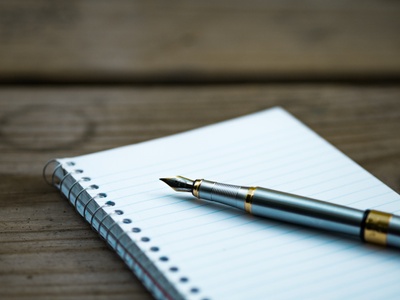 The starting point is here. Thanks for supporting my community. You will receive access to all my exclusive Patreon blog posts and first look at my public work too! You Rock!
You will receive a personal message of guidance and gratitude when you sign up and a one card reading to say thank you for being here.
Buy me a coffee
A Creator can't live on fresh air alone and I thank you for buying me a coffee to keep me going during the long endless days spent huddled over my keyboard. My community depends on me to be fresh and sparky both in writing and in person so your support means a lot, honestly.
1. You will receive access to all my exclusive Patreon blog posts and first look at my public work too! You Rock! 
2. You can order a 12 month email reading as part of your rewards: using tarot, oracle, runes and guided messages, this reading will set you up for the year ahead and can be redeemed at any time during the year. Why wait til New Year to start planning your amazing future?
Getting Serious
Limited (100 of 100 remaining)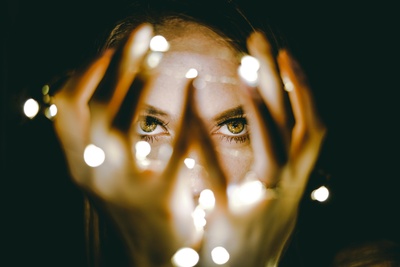 You are Awesome!
1. You will receive access to all my exclusive Patreon blog posts and first look at my public work too! You Rock! 
2. Your support means I can offer Zoom meetings to you and gather you all in the comfort of my matronly bosom. We can meet quarterly (Equinox, Solstice twice a year) and celebrate together, sharing virtual beverages and much jollity,
3. You get your 12 month email reading plus you are also able to book one private guidance sessions with me during the year. So if you need to talk, be heard, seen, understood or just plain get a load off, I am here to offer you my ear. Neat eh?
About
I'm Roberta Lee Smart, a writer, poet, healer and alchemist. I am what is known (in polite circles) as a multi-potentialite. It also means that I am never stuck doing one thing for too long (boring!) So I hope you are ready to buckle up for a fun ride!
As an Intuitive Empath I offer heart-centred guidance to those who need it most - and in my world those who need it most cannot afford thousands of dollars to invest in my courses or premium one to one services.
I pondered long and hard as to how I can make my work accessible, share my writing with those who truly want to read it, make my art available to those who will truly enjoy it and be available to offer time and energy to those who most need it.
And Patreon is my answer.
Here I can share my thoughts and feelings - blog style, whether I write every day or once a month, because I never can tell. I can share poetry and songs that mean a lot to me but will never be published, which might mean odd videos of my spoken word performances or emotional outpourings in response to world events because: NEWS. Right?
I can create personalised artwork, verse, inspiration, prayers and blessings and know the right people are hearing me.I have already launched my own Hidden Pathways Oracle Deck with digital guide, and there is so much more I want to create, from children's books to self healing guides, fiction stories to colouring books.
I am a born collaborator and already have a number of incredible artists lined up to work with on books, calendars, oracle cards, as well as designing retreats for in-person gatherings in the heart of The Cotswolds in England.
I can also offer 121 guidance and support affordably because I am supported by a community rather than needing each individual to have oodles of cash before I can even talk to them (I really hate that!)
I have given my stuff away for too long and really need to value my work, so full courses and premium offers will be made available for you to take me up on if you so desire, but for many this will be a community; a safe space, a hangout, a shared space and a loving place to come.
If you are an Earth Angel, a Starseed, a Lightworker or a Healer; if you are a writer, artist, creator or explorer of Truth, but you lack the confidence to shine as brightly as you would like to - you are in the right place.
If you are a Lifelong Learner with a passion for the spiritual, cosmic, otherworldly or just damn weird, you are in the right place.
I share FB LIVE sessions, video trainings, Zoom meetings as well as blog posts and, if you are really lucky, real-life-snail-mail-gifts-in-the-post-type-stuff.
Your patronage will make all this possible
and
 make you part of a rather magical community, meeting the needs of everyone, sharing the blessings and ensuring no one is left behind, and for that I an truly grateful. I know we all have lots of calls on our purse strings right now, but building a community based on love, light and creativity feels priceless to me and I am so honoured that you are considering becoming a part of it.
I can't wait to see you on the next part of our journey together.
When I reach 250 Patrons I will create an e-book especially for you all and send you a copy. A channelled work as a  gift from me to the community including words of wisdom and a unique take on life. My guides are ready and waiting and I will press SEND the minute I hit 100 - so please like and share this with your best people so I can get this content out asap!
1 of 2
By becoming a patron, you'll instantly unlock access to 1 exclusive post
By becoming a patron, you'll instantly unlock access to 1 exclusive post
Recent posts by Roberta Smart