RobinGaming
is creating In-Depth Gaming Content
Select a membership level
Bronze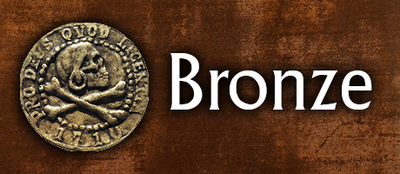 Early access to in-depth videos
I usually upload my in-depth videos on Sunday, but they're always completed a little earlier than that. As a Patreon supporter, you will receive special early access to my new videos as soon as they're done, so you get to check them out in advance and provide feedback if you want! Early access can vary video to video, anywhere from a few hours in advance, to up to a few days.


Read script drafts
My in-depth videos are fully scripted,  so if you've always wanted to take a look behind the scenes, now is your chance. I post the first version of all my video scripts on Patreon, giving you the opportunity to find out what my next video will be about and to read the script in advance if you're interested. Feedback is welcome, though it's obviously never required!


Exclusive role on the Discord server
I have a Discord server where you can talk with me and all my other supporters about games, movies, life, whatever and whenever you want! You will get a special role so everyone can recognize you as a Patreon supporter.


Includes Discord benefits
Silver
Producer credits in every in-depth video  
Supporting me at this tier makes you a producer, meaning your name will show up in the credits at the end of every video!
+ Bronze tier rewards
Gold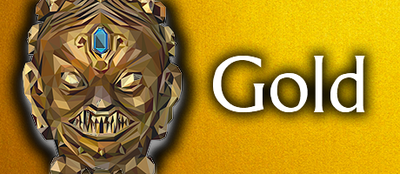 Add me on PSN/Steam/Xbox/Switch
I will add you on any gaming platform you want. You're always free to join my lobbies or message me how you beat me to a Platinum trophy ;)
+ Silver, Bronze tier rewards
About
Hey, my name is Robin. I am 25 years old and I live in The Netherlands.

At this time I've been on YouTube for over 5 years already. I was 17 at the time I started. It all began with doing the Uncharted 3 Top 10 Plays and by now it has become so much more, it really is a thing I put many many hours into every day. I've made around 1000 videos already, can you believe it?

Now I know I'm not your typical let's play guy or crazy personality in front of the camera and therefore I'll definitely never gain a real substantial number of viewers that will go in the hundreds of thousands. I'm just me, I'm a foreign guy with an accent and an opinion about games that I love sharing with you all, but that said I'm still really happy that there are people like you, the more core gamers that are willing to listen and appreciate everything I share with you. The channel is now over 100,000 subscribers strong, and so many people like you watch my videos which is something that is still mind blowing to me. For that I can't thank you enough.

I want to talk with you about the future. In 2017, I graduated from university and got my Software Engineering diploma.  After that I had two choices. The most logical would've been to use my degree, get a job in programming that is very safe, pays well, but requires a lot of time. That would mean I would barely have to put into videos and you'd slowly start seeing my channel fade more and more into the background. I will be completely honest with you: That is not what I want my future to be. I want to chase my dreams. I started realizing more and more how much I love doing what I do now on YouTube and what the possibilities are. I want to try and see where I can get with what I have been doing now for so long.

Of course you probably all know that YouTubers make a little bit of money that comes from advertisements on videos. The reality is that this system is just not viable anymore whatsoever. Advertisements barely make money nowadays, and on top of that 70% of viewers use ad block (don't worry, I don't blame you because I do too. Ads are just annoying). What it comes down to is that you literally need millions and millions of views every month to make a decent amount of money. And what if YouTube decides to randomly take down your channel for copyright issues that you were never warned about or any other random thing happens that means you don't have control over the situation anymore at all? You can see there a lots of risks involved.

This is why you see more and more creators asking their community for help and that's where you come in. For those of you who dont know what this is, Patreon is a site where you can support creators like me with a certain donation per month that you get to completely decide for yourself, while having full control so you can also stop it at any given time. In return for that you get certain cool rewards that are displayed on the site. Really though, it is most of all simply meant for support. If you enjoy my videos and you want me to keep improving with better quality audio, video, more games to review, more frequent high quality content and all that type of stuff, this is the way to help me out.

Whether it's 1, 2, 5, 10 or 25 dollars, any donation is much appreciated. Your support will make it possible for me to spent my time working on YouTube videos, instead of working at an office doing something I don't nearly feel as passionate about.

It has been over 5 years now and I'm still having just as much fun. It's great to havea job that still feels like a hobby, to have a small but dedicated following like you all and I'm hoping for many more years to come. If you decide to pledge any amount on this Patreon page, realize you are one of the people that is making this all possible. Thank you for that, it truly means a lot to me.

Become a patron to
Unlock 148 exclusive posts
Connect via private message
Recent posts by RobinGaming