Ross Tran
is creating Illustrations and YouTube videos!
Select a membership level
Breakfast! 🍳
$1
per Video Illustration Package! (1-2 per month)
An Eternal Thank you!
Discord Community:
Join in on the extended community. Share your art, get critique and feedback. A place to make new friends and level up together!
WIP feed: A behind the scenes look at the creation. I'll be uploading progress shots and upcoming Illustrations!
Livestreams: I plan to develop and do a livestream each month!
Lunch! 🥪
$3
per Video Illustration Package! (1-2 per month)
Final Illustration + Variants
: See the final piece and all its variants! I sometimes make different editions and versions to compliment the scenario.

Hi-Res Progress Photos: See in detail the progression of how the Final Illustration was made!

Polls: Get access to vote on upcoming videos! I love seeing what characters and subjects you think I should draw and make episodes about.
Access to Upcoming Discord
Access to WIP Feed
Access to LiveStreams! (About 1-2 a month)
Final Illustrations
Hi-Res Progress Shots
Access to Character Polls!


Dinner! 🍕
$5
per Video Illustration Package! (1-2 per month)
Classic Video Demo:
A simple, straight forward video process on the piece i've made. They are generally paired with music and sped up 150-200%
10% Discount Code: You get a discount from my Online Shop and Tutorial Store!
Access to Upcoming Discord
Access to WIP feed
Access to LiveStreams
Final Illustrations
Hi-Res Progress Shots
Access to Polls
Classic Video Demos!
10% Discount Code
About Ross Tran
Thanks to all of you amazing souls who have joined the adventure with us on Patreon! We've continued to hit goals and have blossomed into one of the most successful 
Art Channels
in existence. We get to create super fun, educational, energy-infused Art Videos and it's all thanks to you! I'm so honored to have many of you be part of the epic journey and this is only the beginning.
Over the year we've upped the production quality of the Video Demos and bringing you more exclusive content such as Merch!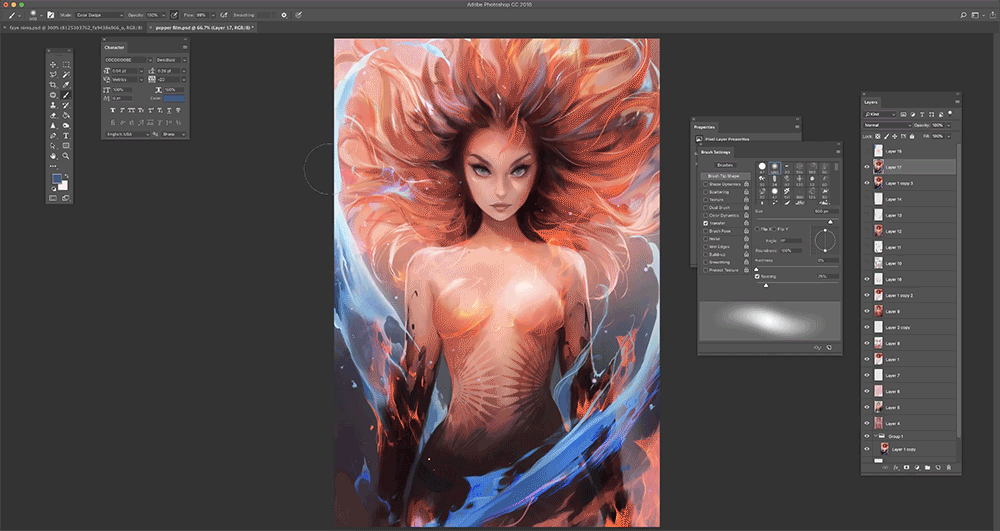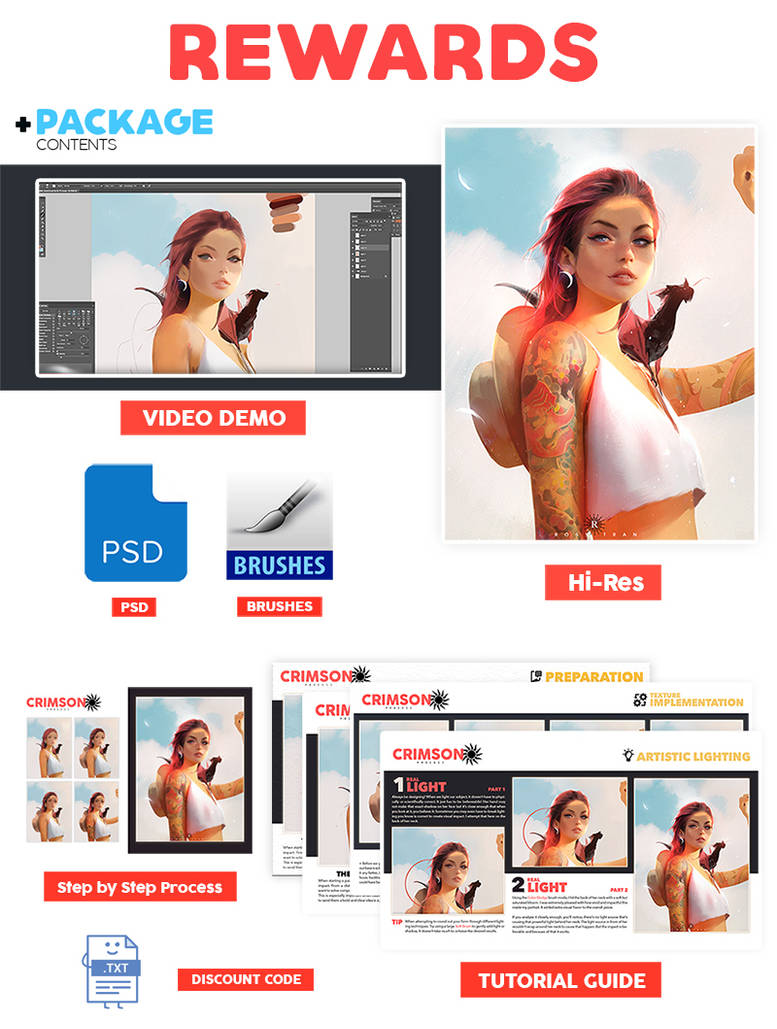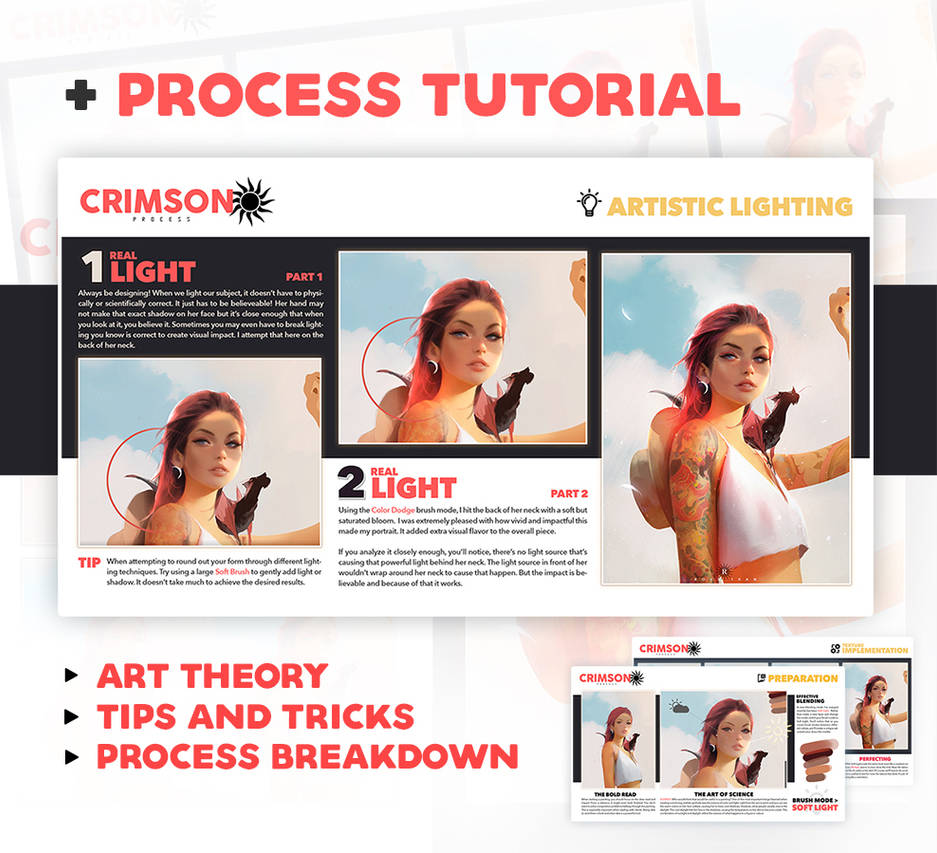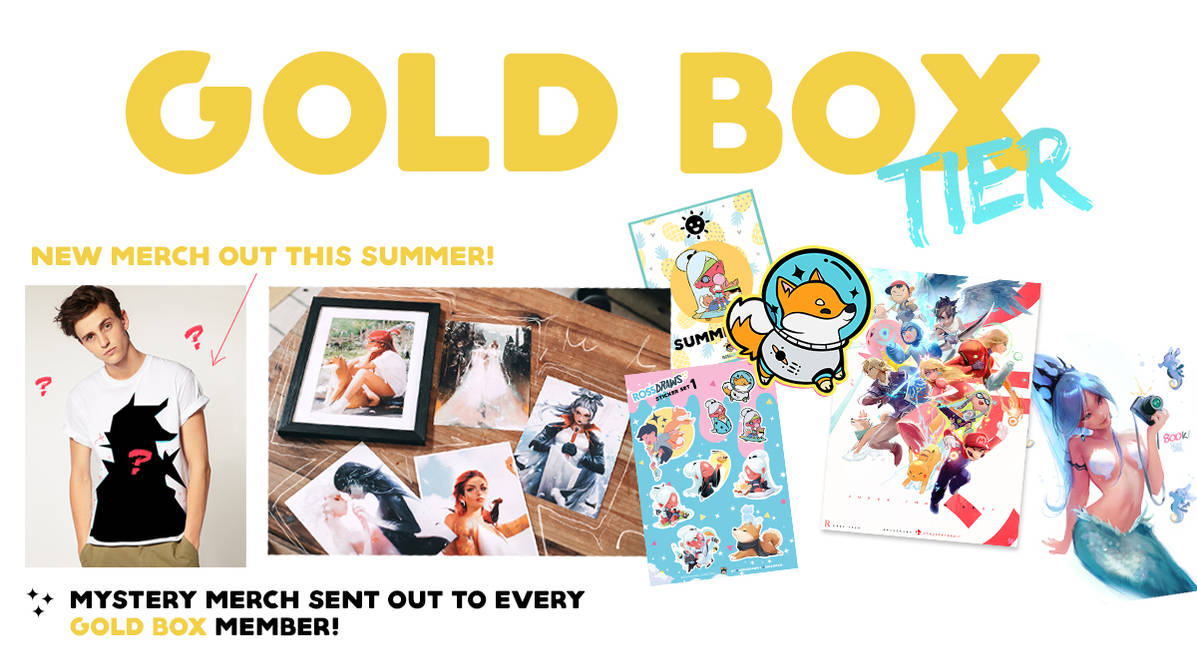 FAN SPOTLIGHT FEATURE EPISODE
Here's one of my favorite videos painting one of your submitted drawings!  
The Hideout
is the name of our New Art Video Podcast show only available on Patreon! With the revamp, i'm upping the production quality and getting new gear. These video sessions bigger and better and takes you through an expanded process of how I bring my Illustrations to life through problem solving, painting techniques and creative thinking. With the Revamp, I'm bringing in more guests in the industry to talk about the Industry, Art Business, Art school and everything essential to making it as a creator. We answer your questions and give you an early look into future content!
We have an active Discord community that is Officialy Verified! Which means we can faster servers and perks :) 
Come join
Rewards FAQ
Your rewards are sent out anytime throughout the month. This allows the guest artist's schedule to be flexible and for reward voting results to fully count. (New Patreon features will be applied soon)

You can only receive the reward if you're currently pledging at the time of the post.

Dessert Tier Members can reply to the reward message telling me what previous packages you want (2)
We plan to develop our channel into an established Studio to create big and better content, host bigger guests and create some awesome damn characters and stories. Our big goal is to build a Home Studio where we can fully create with total creative control. Thanks for joining this awesome adventure with us! We can't have done it without you and this is only the beginning.
The awesome new Patreon Tier Art on the side is a collaboration done with my friend Diane!
Find her @DaianPan
www.instagram.com/daianpan
-Ross + Milo
If you're looking 
previous rewards
, find some here:
You can also find me on my socials!
A Special Pin or Print!

I'm sending all my Patrons a special gift! You guys get to choose between a pin or a print that will never be produced again :D
1 of 1
Recent posts by Ross Tran
By becoming a patron, you'll instantly unlock access to 17 exclusive posts
By becoming a patron, you'll instantly unlock access to 17 exclusive posts