SKS Plays
is creating Let's Plays, Gaming Videos, Gameplays, and Livestreams.
Select a membership level
"You had me at Hello."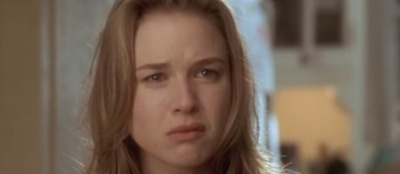 We're broke. You're broke. We're all broke. But the truth of the matter is, every little bit helps. We would be grateful for whatever you feel you'd like to donate... even if its just $2. Every single dollar helps SKS Plays grow to make new shows, throw crazy live stream events, and one day get a bigger studio. If 30 people back us at this level we'll be able to buy and stream a new game every month. That is just too sweet! 
"As You Wish."
You'll get a monthly thank you email from us thanking you from the bottom of our hearts for supporting the channel. This email will also give you a sneak peek at what is planned in the near future. In addition, you will get access to the Patreon forum here and the ability to submit pictures, articles, topics, or games for me to look into for future playing on the channel.
Includes Discord benefits
"Nobody puts baby in the corner."
Once a month I will host a prerecorded Q&A, exclusively with this tier of backers. Join the conversation directly and help us make our stuff better. Or ask me really embarrassing questions. Your call. Access to special Patreon game giveaways.  Also, if you would like an invite to the SKS Plays community discord, you will just need to ask. 
As an added bonus, I will follow you on social media. Just reach out to us on that platform and remind us. 
Includes Discord benefits
About
Isn't SKS a Gun?

It is, but that is not where my name comes from. It's a nickname from my days as a bartender.Now the only thing that I throw around is my keyboard and controllers when RNG goes for the throat.I have been streaming and recording video games for about
10 years
.I started out as an unemployed guy who really had hit rock bottom.I got into let's playing as a way out and I met some really great people along the way.Gaming has always been a staple in my life and it saved my life during that span.The least I can do is pass along good vibes for all of those looking for it.You can find all of my YouTube content at
www.youtube.com/c/SKSPlays
and my streams take place mostly on weekends at
www.twitch.tv/SKSPlays
.
Why Should I care?

Well, to be frank, that's blunt, but here goes: I decided to jump in on this awesome platform because creating let's play videos is a strong passion of mine and I would love to work on it exclusively. Most people do not realize it, but I spend hours every evening arranging, recording, and editing my videos. I do all of this myself because I feel very passionate about what I do, and it motivates me to no end that other people seem to enjoy it! I want to continue making Let's Plays with quicker scheduled releases. I know Patreon will help me achieve this goal. As for the gaming part, why be professional when you can be realistic. Everyone can find complete professional guides online, but where is the fun in that? I enjoy the ability to play the game as someone who is a normal run of the mill person. I enjoy experiencing the game and interaction of doing different things while gaming. As Bob Ross stated, "There are no mistakes, just happy accidents."Boy, when I play do I run into many "happy accidents."
With that said, join us. We think you'll get a kick out of it. God Bless.  ~SKS
Costs Covered
This means you guys cover the running costs of all office, services and equipment bills. I can keep things running without worrying about the largest bills.

1 of 3
Become a patron to
Connect via private message
Recent posts by SKS Plays