Danni O'Lenci
is creating illustrations, comics, literature
Select a membership level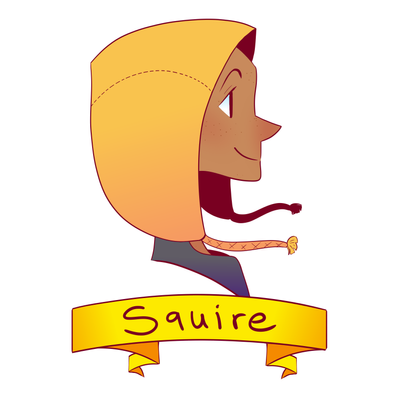 Devoted Squire
Oho, what charisma shows in our dearest squire! 
She is eager to always fulfill her dreams, and earn her title as a greatly charitable friend to all. A proud achievement, indeed! 
Honorable Knight
Cheers! We have a new brave champion! 
As our beloved knight, he is honest in his endeavors, always prepared to defend those in need of a spare pence-- or three! The knight supports his fellow vanquishers with grandeur donations. En garde, soldier! 
Brazen Hero
Huzzah to the hero of centuries! 
This bold, daring conqueror shall receive a magical vision, in which she will see a complete demonstration of how the land's comics are made. She will obtain the secrets of ancient runes through a video tutorial from Danni, herself! Well done, sir! Well done! 
About Danni O'Lenci
Salutations! Welcome to the cove of comics, from yours truly, Danni O'Lenci. I am honored to share with you my art, my humor, and very soon a special project that is currently in the works!

Oh, et je parle français, aussi. Merci beaucoup! Thank you kindly! 
By the end of the month I will slay the beast of the sea and return with its hide to prove my devotion to my craft. 
1 of 1
Recent posts by Danni O'Lenci