SN Désirée Cha
is creating Love Medicine + Healing Writing
Select a membership level
Quark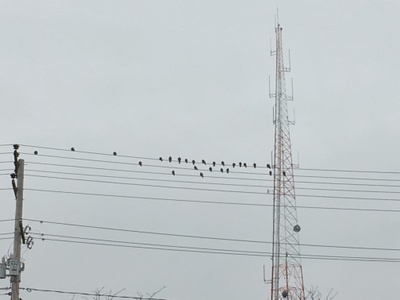 Welcome! As a type of elementary particle, you'll be a fundamental constituent of my (writing) matter. Thank you.
At this tier, you get: 
access to my Patreon activity feed (including occasional pictures of my dogs), and updates
Star Sailor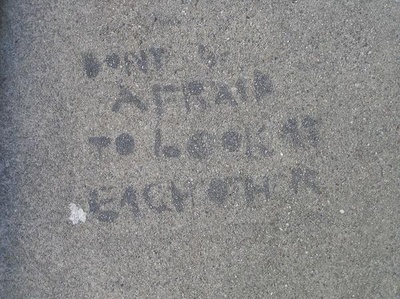 Look at you, Star Sailor. I feel humbled by your generosity. 
At this tier, you get:
a PDF copy of my forthcoming essay, "Milk" (email, please)
Quark tier benefits
Multiverse
Why are you so great? Thank you. Your community care helps me pay for gas to medical appointments, find time to write, and take a breath. 
At this level of support, you get:
an emailed PDF of unpublished fiction
all benefits from previous tiers
About
I'm a writer, artist, grief doula, outlier, outsider, and fearlessly tender.
I love salt water, oceans, the feral, cantilevers, and the impossible.
Through my words, I create space—space for the wallflowers, the unpopular ones, the intricately elegant, the quiet and observant library frequenters, the ones who draw on their vulnerability as power because being vulnerable is not a choice. Writing is sanctuary and we meet together, here, on the page. I'm so glad you found me.
My writing centers 
vulnerability and power
. Through writing, I transmute the poison of grief into medicine. I write to disarm shame about foster care, orphanages, adoption, grief, poverty, homelessness, surviving abuse, being a rape survivor, and having no family. We who remember and are maligned for holding accountable those who have caused harm, we who are forgotten and considered expendable—we are not wrong.
One day I hope to have the time and resources to write the books waiting to be written, waiting in my body. There is so much to write.
* * *

According to a 2017 Atlantic article, "escaping poverty requires almost 20 years with nearly nothing going wrong."
Everything has gone wrong. And still I write.
I am building a hand-made life alone, without family. The journey has been hard. I write as an outlier, a queer femme woman, and someone who manages depression, complex PTSD, and chronic autoimmune illness. I am a survivor of intergenerational trauma, a first generation migrant, and a woman who walks in beauty.
I am vulnerable, and I am here. Your community care translates into my thriving and moving out of survival. I so want that.
If you value my writing, are moved by what you read, please consider supporting me and making it possible for me to write and thrive.
I am tangibly changed by your support. You make it possible.
Thank you, from all of me.
* * *


Life is so short. We must move very slowly.

While alive, I am documenting the journey through prose.
Most recently,
Rest for Resistance
, a project by QTPoc Mental Health, published my essay "
Milk
" (May 2019). On moments of belonging:
Grief is another love lesson. We don't love without loss. We don't love without risk, no matter the reward. And we don't love for the payoff. Love isn't transactional. But sometimes the love medicine stops being medicine. Sometimes grief is a poison that you must milk like rattlesnake venom. The poison is the antidote, and titration is key.

You can find my work at
The Rumpus
and
The Toast
's sister site,
The Butter
.
On meeting my Korean mother again:
I love her without knowing why, without needing a reason. A love that infuriates me.

On defining my own sense of what it means to be a woman:
Loneliness can temper a girl. But sometimes it just makes her feral.


Autostraddle
published two of my pieces, too, including one about
dogs and queer love
, and another about
the mammalian dive response
. In 2016,
The Nervous Breakdown
published my poem, "
Food Pantry
". When I was 19, I submitted my first essay for publication to three transracially, internationally adopted people who created the anthology
Outsiders Within: Writing on Transracial Adoption
. It was my first piece of published work in
book form
.
On queer dating:
I wrap my legs around his waist, and we are on his bed, we are pulling clothing off of each other's bodies, we are skin against skin.

On the limitations imposed by trauma and harm:
Never before had I been afraid of going to a physical place. I moved easily through life, traveling alone through Europe and East Asia, without my breath catching in my throat. I moved through the world with a fluidity that later became angular and rife with dead ends, places where I learned first-hand that freezing was a possible response in the repertoire of flight and fight. I had believed I could overcome everything. Anything. All things.

On hunger and visiting a food pantry:
Pack belly full of rotund cannot get in the way
Cannot drown or starve or die or be missed
Cannot be overlooked
Shields against the hunger
There is no
Shield against the hunger

An excerpt from "Garlic and Salt" in
Outsiders Within
:
No house is free from ugliness. I believe that, at root, ugliness is just the fear of suchness (to borrow from Trinh Thi Minh-ha), of seeing things as they are. It is also the fear of judgment. Ugly is a value judgment ascribed to pain, what is painful to notice, see, acknowledge, accept, and change.

* * *

Praise:
"Immensely talented"
—Roxane Gay"Honestly really good"
—The Editors, Autostraddle
"It's such a rare joy when we get to publish a piece that tends toward the lyric and this is that rare joy, beautiful and challenging and expertly recreating how difficult this experience was while letting us have a truly incandescent reading experience."
—The Editors, Autostraddle
$495.63 of $900
per month
I'll be able to pay rent each month. When I reach this goal, I will be getting closer to working on a chapbook to be shared with patrons when I am resourced to create it.

1 of 2
By becoming a patron, you'll instantly unlock access to 11 exclusive posts
By becoming a patron, you'll instantly unlock access to 11 exclusive posts
Recent posts by SN Désirée Cha