SairysDraconis
is creating Streaming Content, Gaming Videos & Beginner Bodypainter/Cosplay
Select a membership level
Algae
You have made a choice to support me and I am forever grateful! You now have full access to see every post on the page! Please feel free to drop me a message or comment! You guys are awesome!
Jellyfish
This Special brainless invertebrate tier, grants you access to special rewards like, Jelly Tier only photos for digital download such as Bodypaints shots not available to the public. If you follow me on twitch you will be granted a VIP Badge, plus more to come!
Blue Shark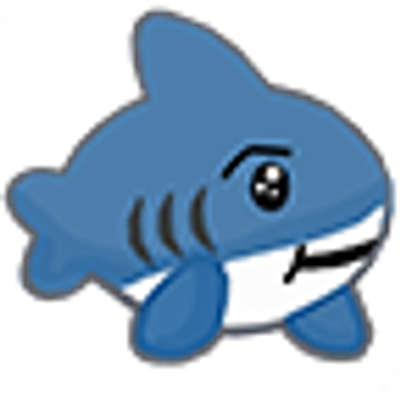 Blue Sharks also known as Makos, are one of the fastest swimming sharks in the sea! Along with the goodies of the lower tiers, those in this tier will receive a signed 4x6 print of a completed Bodypaint every month that they are supporting.
About
Hi !

If you don't know me by now, I am known among the web as Sairys Draconis, or you can just call me Vani. I have a passion (obsession) for gaming, and interacting (friend requesting) with many other players throughout the gaming community. I am a full time student majoring in Marine Ecology and minoring in chemistry. I apparently have a weird sense of humor for fart jokes and love danky memes. Not to mention i can live entirely off of Mac and Cheese and Mountain Dew Gamefuel (Pssst Mountain Dew, wanna hook it up with a PR package, you wont be disappointed Lol J/K)

I've been streaming on Twitch consistently since 2019, when i had the opportunity to become an affiliate.  I tend to stream random things between attempting to build cosplay props, online games and bodypainting.

I recently started body painting when I received a Mehron paradise paint palette <3 and apparently people think i am good at it with such little experience at it.

With your contributions, I will be able to provide more steam content on a regular basis with new content ideas, like more body paints, makeup videos, Vlogs, Giveaways and much more! 

From the bottom of my heart, I thank you!
Vani

You guys rock!



When I reach 20 patrons, I will cry tears of joy! But most importantly, this will help me produce more quality goodies, paints, and give back more to the comminuty!

1 of 1
By becoming a patron, you'll instantly unlock access to 1 exclusive post
By becoming a patron, you'll instantly unlock access to 1 exclusive post
Recent posts by SairysDraconis