Samurai Tom
is creating Gaming Videos, Anime Reviews, Anime Parodies/Skits
Select a membership level
Name in credits
Limited (30 of 30 remaining)
Get your name permanently in the Credits/Outro of my videos.
SHOUTOUT
Limited (5 of 5 remaining)
 You can have a shoutout for your own channel or for your socail media but you must have content on said social media account or youtube channel  
Top Patron Name In Credit
Limited (6 of 6 remaining)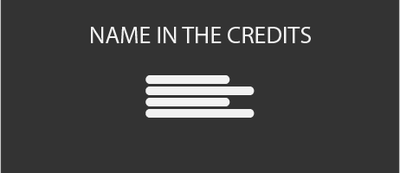 For my "TOP" Patrons Get your name permanently in the Credits/Outro of my videos.
About
Hi I'm Samurai Tom, but you can call me Tom or Sam. My real name is Thomas and I'm a YouTuber from Hephzibah Georgia and I am 19 years old and I love anime and gaming and I'm just a loveable nerd/geek/otaku so i've been told. My YouTube channel is heavily inspired by my very own favorite YouTubers Coryxkenshin and 8-Bit Ryan so like any small timer like me I hope one day I can just meet them and say "Thank You" and I hope one day I inspire someone like me or anyone for that fact to start a channel or to just be the best person they can be and do what they love to do like how Cory and Ryan have in inspired me because this right here..... "YouTube" is what I love to do...
Initially, I didn't want to create a patreon I don't know why it's likely somehow connected to my feelings and how I think people view me as individual and because of this I was always usually antisocial and missed a lot of opportunities but I eventually got over that bad habit and now I'm more social and able to actually communicate. You all watched my videos until we reached the first milestone which was 10,000 views and truthfully I was thinking maybe it was too soon to create a patreon but you all actually wanted me to which was a surprise to me because I was thinking why would someone donate "anything" I'm not special... but you all showed me that I am special and that you love and care and actually enjoy my content and I thank you for all your love and kindness it means so much to me.
When I reach $500 per month, I'll be able to adding equipment to my arsenal so I can make more videos, do more gameplays, It will also get you all the content you love faster and sooner because I will be able to afford a graphics card for playing more games which I don't have right now then somewhere down the line a camera so I can  do videos with facecam which I want to do and you all want me too but can't right now as I have no camera. 

1 of 1