Sauce Serve
is creating Posters, Postcards, Stickers and Buttons
Select a membership level
Desktop/Phone Wallpaper
This means you'll get a new desktop wallpaper of the latest design. Please leave your email address at checkout to get the file sent directly to you.
Stickers
 This means you'll get a new sticker of one of the available sticker designs. 
Please message which sticker you would like and address.

Postcards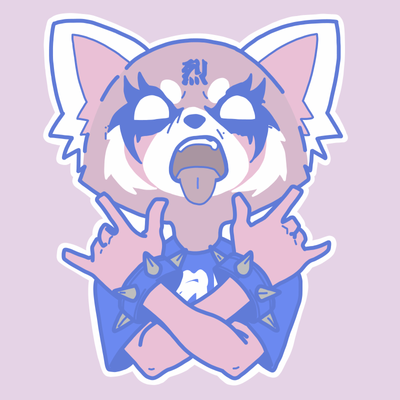 This means you'll get a new Postcard of one of the available designs. 
Please message which Postcard you would like and address.

About
ABOUT SAUCESERVE



Sauce Serve
started from my love of anime, cartoons, comics and pop culture. Since i was a child, my goal has been to make people smile with my weird ideas and creative mindset.
Sauce Serve
embodies that ideal by mixing multiple genres, ideas and characters to bring about a design that would never have been thought to put together. My goal now is simple: raise money for a DTG Printer. I would like to be able to print out my own shirts and travel around bringing Sauce Serve to everyone.
My dream is to eventually purchase a food truck or ice cream truck and travel around selling my art. Travelling to different conventions and events without having to set up a table.
This campaign will not only allow me to surprise you with a never before seen stickers, postcards and posters but it will also give me a guaranteed income every month that I will use to grow my business, make new products, and keep creating!!!
HOW DOES IT WORK?
Every month I will post new designs that will be up for order as a poster, postcard, sticker or wallpaper download.
Under the rewards panel on the right, click Get a Reward, and get stuff!!
Patreon gives a 5-day window to make sure all charges are completed. Items will be shipped on the 1st and 15th of every month.
Packages will be shipped letter mail, and will not be tracked.
Yes! These ship INTERNATIONALLY!
If there is a previous design that you would like, let me know and I will ship it to you if I have any left in my inventory.
You can become a monthly member to get monthly posters, postcards, and stickers. Just click Become A Patreon, select Make a Custom Pledge at the bottom of the page, select what you would like for the tier and select I'd like to support every creation.
Comments or concerns? Contact me anytime at:

[email protected]
LAST MONTHS DESIGN:
None yet...
$2.70 of $200
per creation
When I reach $200, I'll add a tier that includes a monthly Sauce Box to the rewards
1 of 3
Recent posts by Sauce Serve