Science Mom
is creating videos and books.
Select a membership level
On the squad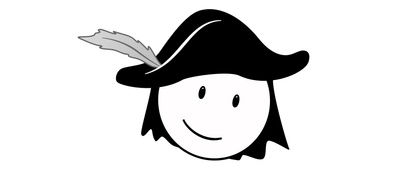 All the notes! Download all worksheets, coloring pages, foldable books, and doodle notes.
About
WHO IS SCIENCE MOM? 

In 2014, I volunteered to do science demonstrations each week in my son's second-grade class, and my name changed from "Andrew's Mom" to "Science Mom." I spent several years teaching weekly science lessons at elementary schools before starting the 
Science Mom YouTube channel
. 

WHY JOIN PATREON?
1. More educational printouts!
 Get access to all the patron-only worksheets, coloring pages, and foldable books.

2. Be a champion of science.
 Thanks to the support of my patrons, I've shared science lessons and donated books to thousands of elementary school students. This outreach makes a difference. Parents often tell me that my visit was transformative for their child, prompting a curiosity and passion for science that they never had before. 

WHAT EXACTLY IS PATREON?
Here are answers to 
Frequently Asked Questions
about Patreon.
WHAT ABOUT A ONE TIME DONATION?
If you would prefer to give a one-time donation, you can do so via 
https://www.paypal.me/ScienceMom.
It might be helpful to you to know that if you ever have a month where the budget is tight, you can freeze your support on Patreon so that no funds are withdrawn during that month. You can also cancel your patronage at any time. 
If you aren't in a position to contribute a monthly pledge to Patreon, you can still be a champion for Science Mom by sharing my videos and guides. Every time you comment, like, share, tweet, or post about my videos or books, it makes a difference! 
But if you do have the means to contribute a few dollars a month, you'll have my enduring gratitude. $5 a month might not make a noticeable difference to your monthly budget, but don't let that trick you into thinking it won't make a difference to me. Every pledge is a huge help. Not only because you're bringing me closer to the security of knowing I'll be able to keep the best job ever, but because I'm so happy to know that you value these school visits and videos. I dance for joy each time someone joins us here on Patreon.
In gratitude for your support,
Science Mom
THREE Science Mom school visits donated to Las Vegas schools every month of the school year.
1 of 1
Recent posts by Science Mom
By becoming a patron, you'll instantly unlock access to 54 exclusive posts
By becoming a patron, you'll instantly unlock access to 54 exclusive posts