Scotty
is creating Ray Fox the Webcomic
Select a membership level
Meva City Tourist
Pledge 1: Tourist of Meva City:

+ YO! Thanks so much for contributing so much. Every bit counts as every contribution shows me that you like my comic. I won't disappoint!

+ Because of your support, your name will be listed on every page update of Ray Fox on the main site!

+  Your name will also included on the supporters page of every printed copy of Ray Fox!

+ You're opted in for monthly raffles where one patron is randomly selected for Ray Fox merchandise! (U.S only!)


Meva City Citizen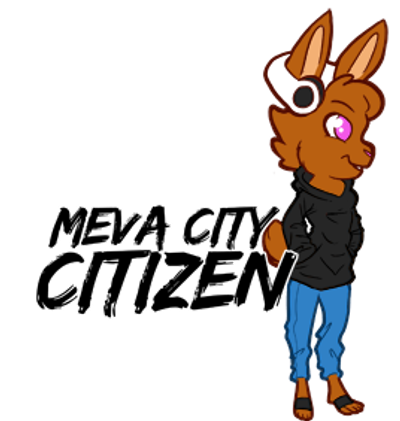 Pledge 2: Citizen of Meva City 

+ Previous Rewards

+ Early access to sketches, Illustrations, and Comic pages! 

+ Access to patron suggestions and voting polls on what Ray Fox related drawing of the month I should work on!




Meva City Committee
Limited (21 of 30 remaining)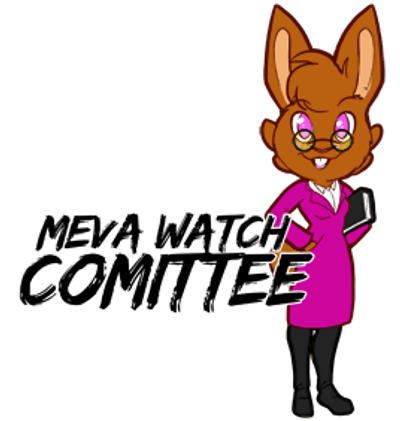 Pledge 3: Member of the Meva Watch Committee

+Previous rewards

+ Access to high resolution Illustrations and wallpapers.

+Access to exclusive Ray Fox content. This includes; "spoiler doodles", ref sheets, and illustrations for future characters and lore not in current arcs of Ray Fox.

+ (When available) Custom Gold Badge icon with name and character of choice showing you're a loyal patron of Scotty Artz!

+ By request, a printed copy of the current chapter (when finished) will be mailed to you.These take a while to complete and get into print but you deserve it! If you're considering this tier, Please let me know if you're opting in for the printed books!

About
Are you a fan of Anthropomorphic characters, action, drama, and adventure?
My name is Christopher Scott, also known as Scotty. I'm a 25 year old free lance cartoonist highly inspired by video games, movies, comic books, cartoons, and most pop culture. I use those inspirations to bring, colorful, lucid, simple yet dynamic, and especially sexy illustrations to fans of video game and cartoon lovers and art appreciators.  Like most artists, I create, and sell artwork and services such as merchandise and commissions to try to keep myself afloat!
I am also the artist of the webcomic series, Ray Fox which you will see updates on this page for a lot. You can read it for free at 
rayfoxthecomic.com/
! This Patreon page is focused on updates on the comic.
What is Patreon?
If you're familiar with
Kickstarter,
Patreon is pretty similar.  Those who contribute are charged when the creator updates content or at the start of every month. In my case, once a month.
Your donations will help keep the comic running and support me as an artist. 
The coolest thing about all this, is that there is perks for every level of donation. So definitely check out the rewards for every donation amount level if you wanna join the team on Patreon.
Every donation counts and is highly appreciated!
So now with that out of the way, what exactly will you be seeing on this page??
As simply a follower, you will see most of my art posted here first. Many of the posts here are dedicated to updates on my current webcomic, Ray Fox. Which you will see updated several times a week! As a Patron, you have early access to WIP sketches, High res versions of my pages, early access to comic updates, and more!
The only way to see these updates is to not only be a Patron but to also become a member of my discord to have access to the supporter channel! If you're a new patron please message me to be invited to the server and be granted a role!!
It'll help me sooo much if you support me through Patreon, and every dollar would be appreciated!
What is
Ray Fox?
I created Ray Fox when I was 7 years old. Ray Fox was heavily inspired after playing video games like Sonic the hedgehog and Crash and watching a loot of TMNT, Mighty Ducks and Swat Kats. Despite watching cartoons and playing video games all day like a young bum, I didn't start drawing until I watched my  cousin create her own little comic series for fun! (that she never finished btw, LOL!) But little did she know, she inspired me to create my own story and characters for the rest of my life.

I created a ton of characters and stories since then, but Ray Fox was special to me. I decided to stick with him. It is my dream to make Ray Fox a Graphic Novel or Cartoon series one day. I knew I couldn't make this possible without drawing and writing so I adopted both hobbies and took them seriously with the help of my friends.

Synopsis
You follow the adventures of, Raymond Fox Maple, a clumsy and sarcastic, teenage fox in a bizarre world of anthropomorphic animals, who most seem to have, just as bizarre, special abilities and powers. Raymond himself, is a stubborn, vigilante who happens to be a pyromaniac. He tries to be a hero but he destroys everything in his city by fire. Hence why I called him a pyromaniac.
Join Ray Fox as he's forced by law to redeem himself of his mistakes and destruction by joining a team of unlikely daredevils like himself to explore the world around him and catch a lot of bad guys.
Ray Fox updates every Friday and you can find every update on http://www.rayfoxthecomic.com/.
More about the Artist 
I say what drives me is the fact that I always have these ideas in my head. When I was little, I always thought of little stories so I picked up a pencil and wanted to illustrate them. Now, drawing is my biggest hobby. The Ideas in my head are still there, and they still strive me to draw. With that being said, I have never drawn for the beauty of Art it self. Fine art never interested me. I only draw because I watched Spider-man and pretended to spin webs when I was 5. I draw because I played Crash bandicoot as a little kid and I thought he was the dumbest, coolest thing ever. I draw because Mario is the most likable plumber in the world. Those silly, kiddy things inspired me with ideas, so I draw because I want to put my ideas on paper.
I was one of those weird kindergartners who cried every time he got his hands messy with glue. I never wanted to paint or get messy with pastels (probably why I adopted digital illustration.) I just simply wanted to tell stories with a cartoony, graphic art style. I adopted story telling and over the years have done my best to perfect my writing. 
I completed all my education. I have a Bachelors of Fine Arts in Illustration and Design.
$154.77 of $1,500
per month
Our first milestone! Right now, the comic is currently only completely illustrated by me, which is fine and dandy buuut..

IF I reach this goal, I'll be able to hire a very talented inker (or even a bigger team if I surpass my goal) to help me update the comic much faster.

The comic currently updates normally once a week, per page. (Current short term goal is 3 times a week). Not bad, but I have so much in store for Ray Fox that my current pace drives me crazy! I would like to finish entire episodes in a short span 1-4 months instead of taking a year to finish them! With just one inker, my process time would probably be twice or 3 times as fast and you all would be able to see the story progress along much faster.

Can we make that happen? I don't know. It's a lofty goal but not an impossible one. I believe Ray Fox will get enough support for it!
1 of 1
By becoming a patron, you'll instantly unlock access to 219 exclusive posts
By becoming a patron, you'll instantly unlock access to 219 exclusive posts