Scythe Dev Team
is creating A Video Game Universe
Select a membership level
Northbury Grove Locals
Get your name in the credits of all new releases! Every Patron from every tier will be featured in the ending credits of our games.

Gain access to exclusive devlogs right here on Patreon!

Gain access to locked groups on our Discord!


Discord Title: Patreon Supporter
Warehouse Rocker
Get keys to all of our games, past and present!

Receive a monthly download from Scythe Saga Records!  25 albums and counting!

And of course...all previous benefits!
 Discord Title: Patreon Warriors
Waste Rider Initiates
Good luck...you're about to be initiated into the Waste Riders gang!

Receive (2) 12" x 18" posters at your door EVERY OTHER MONTH! That's 12 posters to fill up the wall in a year!
You will also receive all previous tier benefits.
 Discord Title: Patreon Commander
About Scythe Dev Team
We are the
Scythe Dev Team
, and we develop
games
,
music
, and other
immersive media
set within the
Scythe Saga Universe
.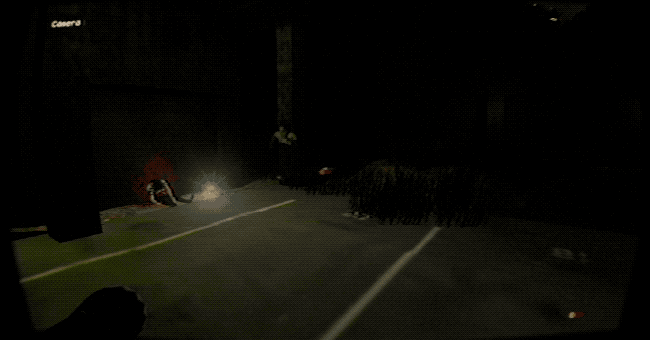 Each release is a
canonical puzzle piece
that further fleshes out the lore of the
Scythe Saga universe
. Immerse yourself in one of our
survival horror games
 like
Northbury Grove
or
King's Comfort
, jumping in the shoes of a hapless teenager running from a cold blooded killer. Or be the bad guy and play as the leader of a cult defending your compound and followers from the local law enforcement in
Cultists & Compounds
. You can can even throw some headphones and kick back to one of our
synthwave compilations
or
prog rock albums
and lose yourself in the music of
Scythe Saga Records
.
With every game and concept album, with every lore video and compilation, you get a little more story.
Scythe Saga Records
and
Scythe Dev Team
are a collective of musicians, modelers, programmers, and writers who are determined to develop immersive content. We make things we're passionate about, inspired by all the great movies, TV, video games, music, and comics we grew up with.
We've released two survival horror games thus far,
Northbury Grove
and it's sequel
Northbury Grove: King's Comfort
. Most recently we've released our third and fourth games, an unorthodox shooter called 
Cultists & Compounds
, and a comedic beat 'em up called 
Senile Showdown
. Our next project,
Walls Closing In
, is deep in development and we have tons more story to tell after that. Scythe Saga Records has an extensive discography with hours of great music from artists and musicians from all over the world.
Stay tuned! And feel free to reach out to us on the official 
Scythe Saga Discord
server!
If we reach 500 patrons we will be able to look into controller support, hosting space, and most importantly, multi-platform support! A lot of people keep asking for our games on Playstation, Xbox, and Nintendo consoles. We would love to do this! But we need to purchase devkits, and sink a lot of time into testing everything on each separate console.

And most importantly, we can release MORE games! We'd love to release monthly content. The very nature of the Scythe Saga brand is interconnected narratives; a tapestry of episodic content that will slowly, over time, build and ramp up into insane, world shaking reveals. We have 10+ well fleshed out game ideas ready to be produced, and dozens and dozens more of stories ready to go. Unfortunately, our budget and time limitations make reaching all of these ideas impossible. With a bigger budget we could certainly release much more content.


Hosting Space
Controller Support
Multi-platform Support
More content!
Expand the team
1 of 2
Recent posts by Scythe Dev Team