Sebastian Todd
is creating Laughter and Comedy
Select a membership level
Space Cowboy Private
--You will have my eternal gratitude knowing that you are helping someone achieve their dream. I will never forget you.
Space Cowboy Officer
Limited (13 remaining)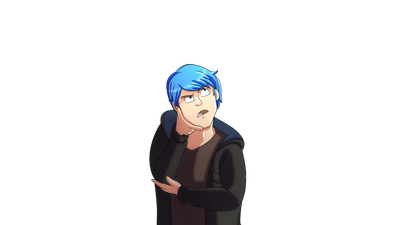 Earn Access to a Private Discord Server where I'll be present!
About
And you are?
My name is Sebastian Todd, I'm a professional voice talent, videogame talkey-person, high-time advocate of anime, animation, part-time singer, and voice director/parody maker. Spearhead of Zeitgeist Entertainment, a production company specializing in storytelling, and leader of Team Jackpot, a Devil May Cry parody channel.
What exactly do you plan on doing with this money?
Your generosity will incite me to continue making the highly edited, highly scripted videos that usually, more often than not, takes a weak to make. Making a daily upload series like the Month of Play took almost 200 hours to make, including script writing, recording, AND editing.
Making actual content that I love making takes an absolutely mind-boggling amount of time, from you reading how long it took to make the Month of Play, I'm sure you can make the conclusion yourself.
I wish to juggle making the content that could indeed make more money than the content that takes a considerably larger amount of time.
Alongside being able to sustain myself more significantly, I will also be putting your generosity to good use in terms of better equipment, better software, and being able to bring myself back to high-time voice acting websites, so that I can further extend my career.
What if I don't pledge?
Not a problem, mate. Though, I think you'd be missing out on some good stuff. ;)
Good food, no Ramen required!
1 of 9
Recent posts by Sebastian Todd