Semaj The Poet
is creating Groovy Music Videos, Feel Good Music, and inspirational videos
Select a membership level
Street Team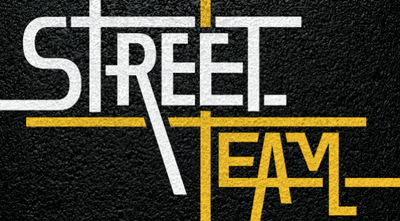 WELCOME TO THE MAJESTY! 
Tell a friend! You'll receive promotional media to raise awareness about your new favorite artist. In exchange pledgers will be given access to the Take It Easy EP (a patreon Exclusive), and Semaj The Poet private Patreon feed. You will also receive early announcement of tour dates and one ticket to each show when Semaj The Poet is on tour.
Items are not for resale. Street Team Pack contents will vary month to month.
"Only applies for as long as you support"
Majesty Shirt Club
SHOW YOUR ROYAL PRIDE! 
You'll receive everything from  $5 tier,  plus a monthly Semaj The Poet t-shirt design before they are released to public. Each shirt is designed exclusively by Semaj The Poet and will differ every month.
"Only applies for as long as you support"
Inside The Mind of Maj
Limited (15 remaining)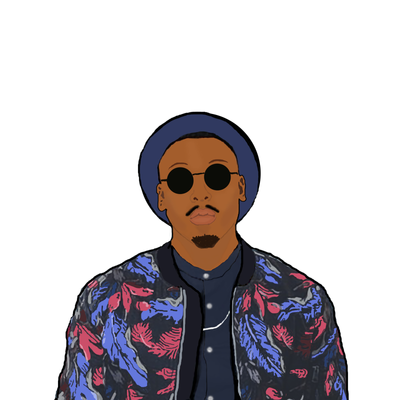 YOU MUST REALLY LIKE ME! 
You and small few will receive everything from $5, and $25 levels,  as well access to private videos of Semaj The Poet explaining the meaning of lyrics to your favorite songs!
limit 15
"Only applies for as long as you support"
About
Hello! I am Semaj The Poet!
    Thank you so much for making your way to my new Patreon page. I am a musician/ singer/ songwriter/ rapper and creator of a groovy, feel-good vibe. I have been signed to a major label twice, once out of the Bay Area, and again out of Atlanta. My intention since the day I began writing music was to create art that makes people feel good and
in order to create content that I love, I would choose to be independent...for now.
         In order for me to give you, The Majesty, great music and visuals that I believe could change your lives, I have to be able to financially afford to do so. I have really big plans for the future and I am asking that you be a part of it all! By partnering with me on Patreon, you'll be directly helping to support my music. 
 Realistically, I plan on releasing 1 project a month. I have come up with some pretty cool rewards for my patrons, you can find all those details in my tiers!
 I am so fortunate to have people like you on my side! People who are willing to help fortify me as an artist and be a part of what I do.
Your support means the world to me!I LOVE YOU ALL!!!!!
IG: 
SemajThePoet
How many videos will you release a month?
I usually put out song a month, however the more support I get the more frequent I can put out new content. 
Can I stop donating in the future if I can't afford it?
Yes of course! You can cancel or adjust your pledge amount for any reason at any time.
What if I want to support more than the highest tier?

WHAT?!? Well, er, um, if you'd like to do that, you can simply write in whatever amount pleases you during the check out process. And then maybe I pass out or something.
Do I have to pay in US Dollars?
Nope! Everything is shown in US dollars on the website, but you may use any currency and it will be automatically converted.
Between paying the actors, models having suitable locations to shoot, props, wardrobe, Camera crew. And studio time, paying producers, as well as mixing and mastering and don't get me started on money for promoting everything lol. I am confident this will be enough money monthly to at least start putting out regular music as well as videos. :)
1 of 1
By becoming a patron, you'll instantly unlock access to 5 exclusive posts
By becoming a patron, you'll instantly unlock access to 5 exclusive posts
Recent posts by Semaj The Poet